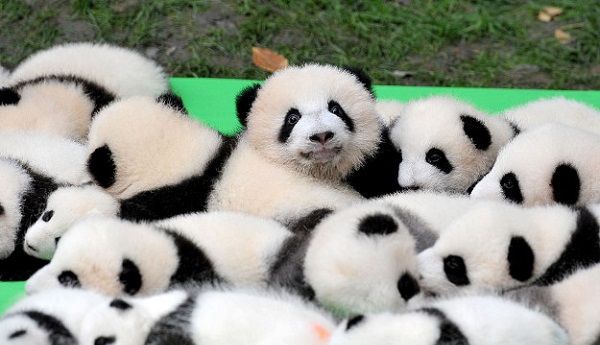 With so much tragedy and heartbreak filling up our newsfeeds each day, a dose of adorableness is sometimes needed to lift our hearts and our spirits.
Thanks to the staff at the Chengdu Research Base of Giant Panda Breeding, in China, that is exactly what we have for you today.
People all over the world have been reduced to piles of mush this weekend, after footage of 23 giant panda cubs playing and napping together was released online.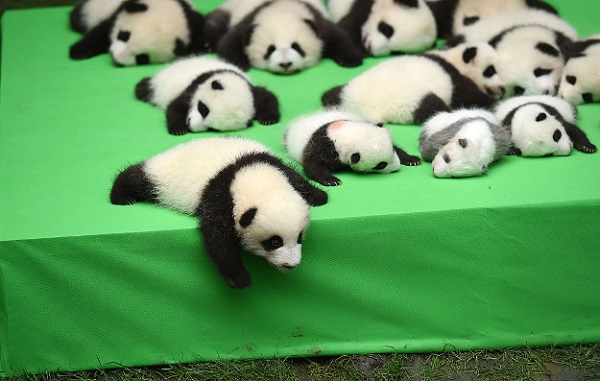 The research centre decided to introduce the furry babies to the world to mark a recent spike in breeding, with almost twice the number of newborns than usual welcomed this year.
The cubs are all aged between one and four months, and were on their best behaviour for the cameras!
While the majority of the cute little tots took the opportunity to enjoy a rest on the giant green bed, one or two just couldn't wait to explore their surroundings and had to be kept from wandering off!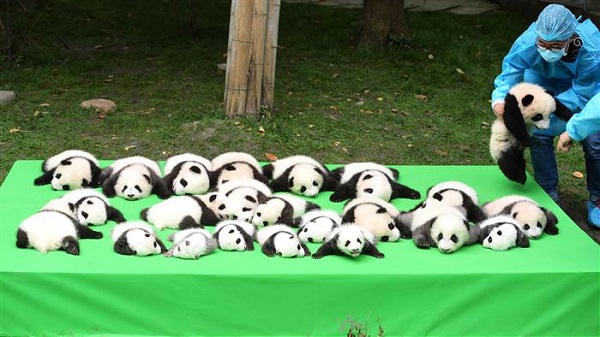 In a wonderful development, giant pandas were recently taken off the endangered species list.
We dare you not to say 'aw' when you watch this footage.
SHARE to brighten someone's day.