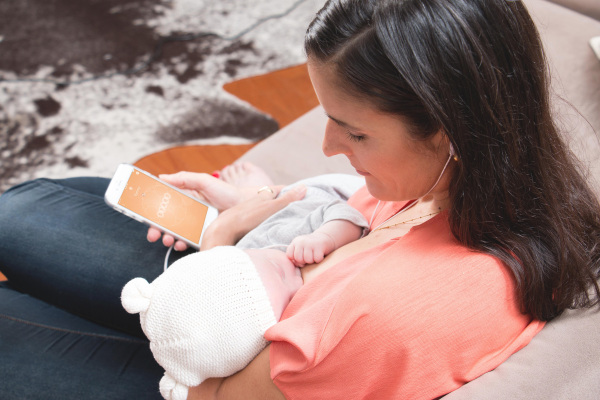 Breastfeeding your newborn can be a stressful and daunting experience, especially when you are concerned about having an insufficient milk supply.
Well ladies fear not, because like everything else, there is now an App that can help you.
This groovy new App is specifically designed to track breastfeeding and give mothers peace of mind with regards to milk supply.
The momsense is comprised of earphones and a microphone embedded baby safe sensor, and comes with a downloadable mobile App.
The App will measure how much breast milk your baby consumes while also tracking your little one's feeding patterns.
Another sweet feature of this device is that it and lets mums listen to the sound of their nursing baby's swallows.
This handy contraption is available to purchase online for $89.
SHARE if you think this is a fantastic invention.