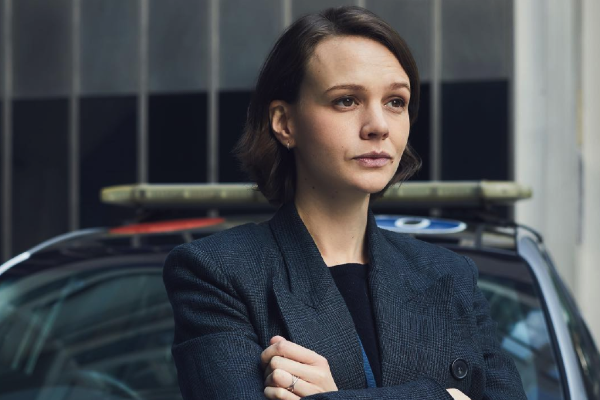 Picture via Instagram
Oftentimes mums and mums-to-be are discriminated against in the workplace, which is why stories like this one make us feel so inspired.
Carey Mulligan was five weeks pregnant with her second child when she was approached to star in BBC2's new drama Collateral.
The miniseries follows on Detective Inspector Kip Glaspie, who investigates the seemingly random murder of a pizza delivery driver.
While she was enthused about the part, the mum-of-two wrote back to Collateral creator David Hare and, as she said to TV Times, 'told him I was interested, but I was also five weeks pregnant'
And David responded simply by writing Carey's pregnancy into the miniseries. It's as easy as that!
We know who the killer is... but how long before DI Kip Glaspie figures it out?#Collateral continues Monday, 9pm, @BBCTwo​. pic.twitter.com/gCLBF3Kw6S

— BBC Two (@BBCTwo) 16 February 2018
"He said he didn't see why Kip couldn't be pregnant and only added two references to the pregnancy in the entire show," the mum-of-two said, "We just put a bump in and got on with it, and as my real bump grew we just took away the fake bump."
We love his mum-friendly approach to television!
Filming for Collateral went on in 2017 when the BAFTA Award winner was pregnant with her second child.
She and husband Marcus Mumford (of Mumford & Sons fame) are parents to two-year-old Evelyn and their second baby, who was born in August 2017.
"It was tough towards the end of the shoot, as I was seven months pregnant and the baby was kicking me like mad!" the Great Gatsby actress said of her second pregnancy.
#Writer David Hare introduces thriller #Collateral, his 1st series for #television >>>https://t.co/4q2czOnvJ8
Begins Mon 12th Feb 9pm @BBCTwo & @BBCiPlayer starring #CareyMulligan John Simm, Nicola Walker, @billiepiper Nathaniel Martello-White @BBC @bbcpress pic.twitter.com/QwxE8MSSB1

— BBC Writersroom (@bbcwritersroom) 9 February 2018
The Far from the Madding Crowd star said that playing a police officer was also quite an adjustment for her.
"It's something I've not done before so it was about convincing myself that I was grown up enough!" she joked to TV Times.
"By the end, my bump was so big that I looked a bit like a Teletubby in my forensic suit, I thought, 'No one's going to buy this!' I still think I'm like 21, and the ingénue, and then I realise, 'Oh, I'm a grown-up actually,' and maybe I could have a proper job!"
Well, we think she makes a spectacular detective!
The second episode of Collateral will air on Monday at 9pm on BBC2.