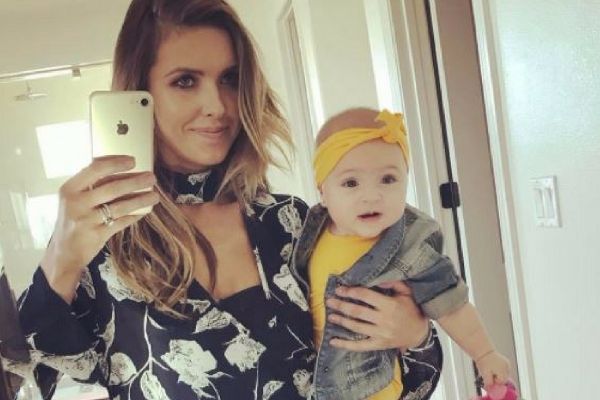 Earlier this week, it was revealed that The Hills star Audrina Patridge had filed for divorce from her husband Corey Bohan.
Details of their spilt have since emerged, including the fact that Audrina filed for a temporary restraining order against her husband and also sought a child abduction prevention order.
A representative for Audrina confirmed the news in a brief statement.
Referring to the couple's 15-month-old daughter, Kirra Max, Audrina's rep simply said: "Audrina's number one concern is for her daughter, and she asks for privacy at this time."
The reality star has also moved out of the family home in Irvine, California.
Since news of the split broke, Audrina has been photographed meeting her husband to facilitate a visit between him and Kirra.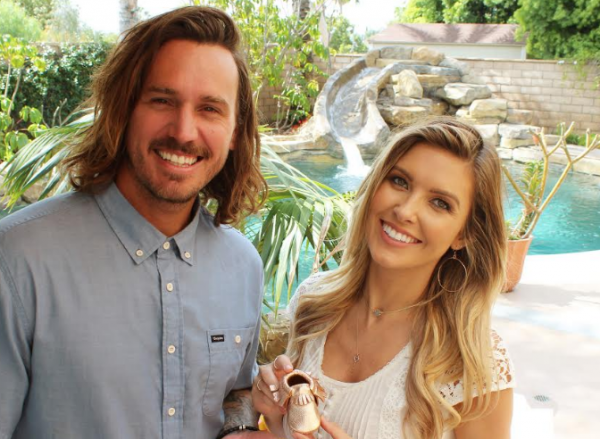 However, a rep for the reality star told People: "Audrina is putting on a brave face, but these exchanges between Audrina and Corey are court ordered to take place at a police station for her protection. There is still a family law domestic violence case open".
32-year-old Audrina filed for divorce due to "irreconcilable differences" and a source said she was afraid Corey might attack her.
"She got the restraining order because she was afraid how he would retaliate when she filed for divorce," an insider said.
"Corey has said to Audrina multiple times, 'If you leave me, I'll come after you'. So she had to get some additional protection".
Audrina claims the professional BMX rider shoved her while she was holding Kirra and snatched a mobile phone out of her hand during an argument. Corey denies these allegations.
Audrina has asked for primary physical and legal custody of the couple's 15-month-old daughter.
The couple who had been married for ten months started dating in 2008 and got engaged in 2015, shortly before announcing that they were expecting a daughter.
They welcomed their daughter, Kirra, on June 24, 2016.
Audrina previously opened up about motherhood, admitting that it was 'the best thing ever'.
She said: "Every day I look at her and I can't believe she's mine. I can't believe we made this. And she's changing every week – now she's smiling all the time and making 'goos' and 'gahs' ".
We hope Audrina and Corey can come to an arrangement that is in the best interests of little Kirra.