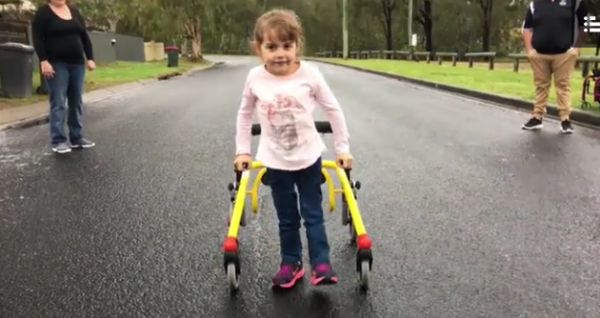 Little Byrdi Saul was born a paraplegic, as a result of a large congenital tumour on her spinal cord.
Byrdi had big surgery when she was just three days old in order to remove the growth on her spine, but was left paralysed from the waist down.
Doctors told Byrdi's mum, Toni, that her daughter would never be able to walk.
Years on, this amazing six-year-old has totally defied medical science by not only standing , but she is also taking swimming lessons and training for a TRIATHLON!
"We are speechless sometimes by her courage... watching her try everything and succeed the way she does is very inspirational," her mum told the Courier Mail.
Byrdi also started in mainstream school this year, which is a really major step for a girl with a condition like her's.
The family have set up a GoFundMe page, to raise money to pay for Byrdi's swimming lessons!
What an AMAZING little girl!
SHARE if you think little Byrdi is an inspiration!