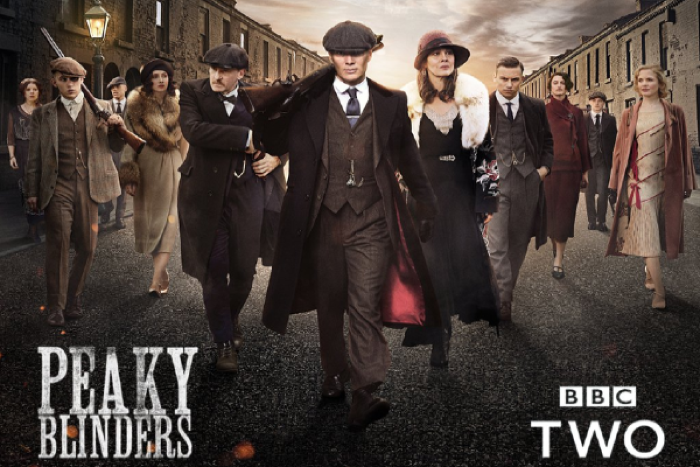 Season five of Peaky Blinders is under way, and we could not be more excited.
Rooted in 20th century England, Cillian Murphy stole our hearts as leader of the Shelby clan, grappling with the protection of his family and their rise to infamy.
The BBC drama has had a twist at every turn and with its fantastic cast it's hard not to be pulled into the exploits of the gangster family.
Behind the scenes they're still a family #PeakyBlinders pic.twitter.com/8XnBBeRuew

— Peaky Blinders (@SheelbyPictures) October 18, 2018
Alongside the Irish star are main actors Paul Anderson, Helen McCrory, Sophie Rundle, Ned Dennehy, Joe Cole, and Ian Peck.
And now, the hit series has announced their newest cast members for the upcoming series.
Sam Claflin will be joining the BAFTA winning saga.
The Me Before You star is thrilled about his newest role on the period crime series.
"From Steven Knight's writing to the consistently brilliant production, I couldn't feel more privileged to be invited to join this iconic show," he told Deadline.
"Looking forward to kicking around in the mud of Northern England with an exceptional cast and crew. The scripts are wild and pertinent — a classic Peaky brew."
Also to join the Hunger Games actor are Irish actors Brian Gleeson (Phantom Thread) and Charlene McKenna (Ripper Street).
**Big cast news** We're delighted to announce that @SamClaflin, #BrianGleeson, #NeilMaskell, @dickie_kate, @CosmoJarvis and @EmmettScanlan will be joining #PeakyBlinders for series 5. @BBCOne pic.twitter.com/A6ZHMUxwgp

— Peaky Blinders (@ThePeakyBlinder) October 18, 2018
Neil Maskell, Kate Dickie, Cosmo Jarvis, Emmett J. Scanlan, Elliot Cowan, Andrew Koji and Daryl McCormack will be in the newest season as well.
Producers have yet to reveal which roles the announced actors will play, but we can ensure that the next segment will be every bit as riveting as the past shows.
The new season is already underway !!! #PeakyBlinders #Season5 pic.twitter.com/Swm9pt6UpL

— Peaky Blinders (@SheelbyPictures) October 12, 2018
It will pick up in 1929, after the financial crash, when Tommy Shelby works alongside a powerful politician in an attempt to not only pick up the pieces of Britain, but keep his family's future in mind as well.
We can't wait!