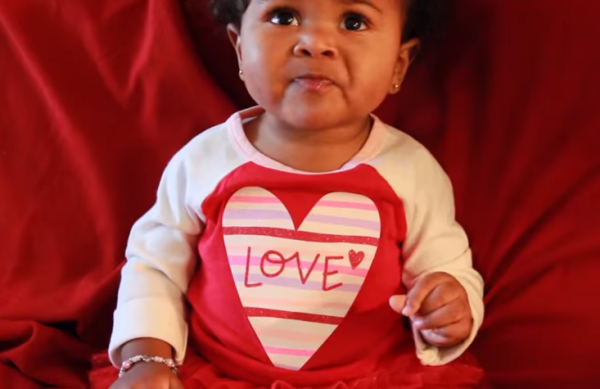 Whether you're in a committed relationship, single and ready to mingle or loved-up with friends and family on February 14th, St. Valentine's Day does give many of us as pause for thought as we stop and reflect on the significance of the day.

If ever there was a day to explore the true meaning of love, then it's fair to say that today is it, and if those all-important insights come from a toddler, then so be it!

Eager to address an issue which has spawned some of the most important art and literature of our time, one YouTube user turned to his 15-month-old daughter in order to ger her take on the whole thing, and it's fair to say, she doesn't hold back.

Posing questions which have stumped millions for generations, La Guardia Cross gained an insight into the younger generation's stance on the matter in a video which has delighted hundreds of thousands this month.

This gal has all the answers!

Share if you want to spread this little lady's words of advice!