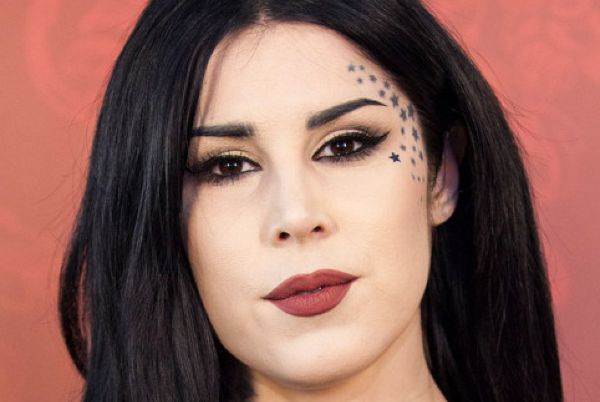 Last month, Kat Von D shared her joyous pregnancy news with fans. The makeup mogul revealed that she was expecting a baby boy and she even revealed her unborn son's name- Leafer.
The mum-to-be has now disclosed even more details about her son and how she plans to raise him, however, the information she shared has caused major controversy.
Taking to Instagram, she posted a photo of her hands on her growing bump. She opened up about her plans to raise a vegan child in the caption.
"I knew the minute we announced our pregnancy that we would be bombarded with unsolicited advice. I also was prepared for the backlash and criticism we would get if we decided to be open about our personal approach to our pregnancy."
Kat admitted that her dad was not impressed with her decision to opt for a midwife rather than a doctor.
She continued: "If you don't know what it's like to have the entire world openly criticize, judge, throw uninformed opinions, and curse you - try being an openly pregnant vegan on Instagram, having a natural, drug-free home birth in water with a midwife and doula, who has the intention of raising a vegan child, without vaccinations."
The tattoo artist plans to raise her son as a vegan, but that isn't what caused the major controversy, nor is her plans for a drug-free home birth.
She added: "This is my body. This is our child. And this is our pregnancy journey."
What bothered a lot of people, especially mums is her decision not to vaccinate her baby boy.
Many users expressed their disappointment with Kat online, one wrote: "Vaccination has been proven over and over again to be a safe practice that has saved millions of lives over the years by reducing and even eliminating some of the most deadliest diseases."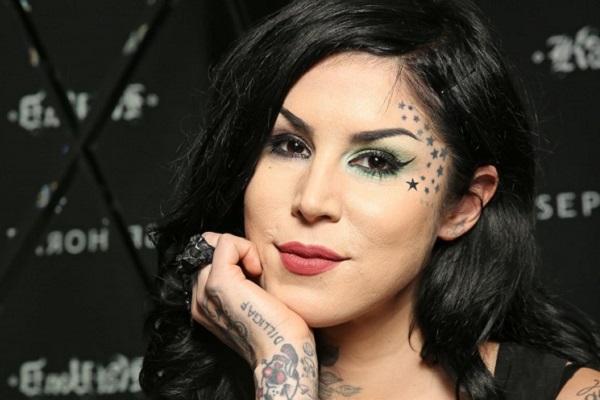 Another added: "You could give birth alone in a forest for all I care, but not vaccinating your child is selfish."
"Not vaccinating your child makes other children sick. It's dangerous at best and very narrow-minded," one said.
What do you think of Kat's decision? Is she being selfish?