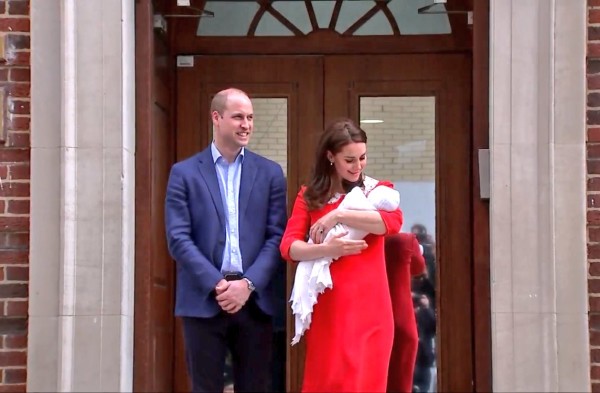 In the wake of the exciting news of prince's birth yesterday, speculation is continuing to grow around his name.
Arthur, Albert and Phillip are among the popular names with the bookies, but how much will be down to tradition when William and Kate decide on a name?
Although there is not any strict rules currently in place, according to BBC's royal commentator Richard Fitzwilliams, tradition still plays a part when naming a royal baby.
"When you choose a name for a royal baby there's the personal [preference]; there's the link with the royals past and present; but also you think about the public," he says.
Welcome to the family. pic.twitter.com/nKSd5kh5bZ

— Kensington Palace (@KensingtonRoyal) April 23, 2018
Mr Fitzwilliam emphasises the importance of family that influences the Cambridge's choice when picking a name.
Family links are tremendously important in this," said royal commentator, "you want a name that resonates, a name that's got family links and is popular."
Albert was among the "possibles", he added.
"There has been a renewal of interest in the Victorian era. After the success of Victoria on the small screen, there's more popular interest in these royals and it's a chance to pay tribute to one of the great royal romances."
Prince George and Princess Charlotte arrive at St Mary's to meet their little brother. pic.twitter.com/rfX9rsdJhU

— Kensington Palace (@KensingtonRoyal) April 23, 2018
The family ties are reflected in both the names chosen for Prince George and Princess Charlotte. George Louis Alexander was a tip to six former kings, and Lord Louis Mountbatten, the last Viceroy of India. Charlotte Elizabeth Diana was named after William's mother and grandmother.
The bookies successfully had Prince George as the favourite in 2013, but had Alice as the most popular choice in 2015, for Princess Charlotte.
Famously William and Kate have waited two days after the birth of each of their children to publicly announce their name, and the Queen has always been informed beforehand.
Though we will have to wait for the official announcement, do you think they will opt for a traditional name?