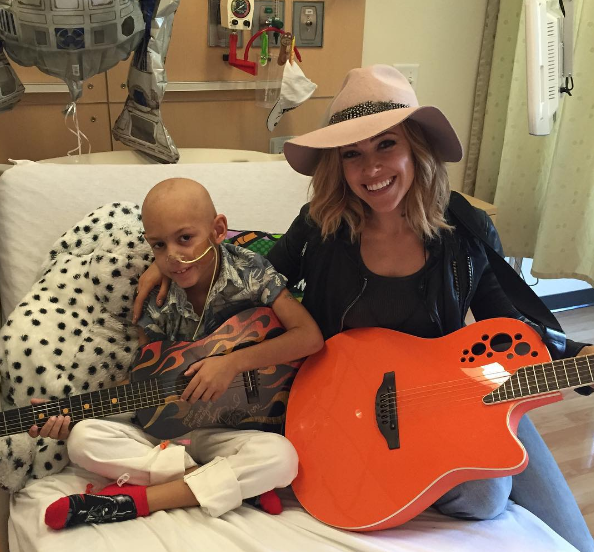 Jeremiah Succar is an 8-year-old cancer patient in Los Angeles,and is completely obsessed with Rachel Platten's hit, "Fight Song".
Little Jeremiah sings the artist's song "when he gets a lot of headaches, in the morning, before bed and during shots he has to get," says his dad, Jerry Succar.
The number one selling artist heard through social media that Jeremiah was her fan, and she made a truly beautiful gesture.
Rachel visited the sick boy in hospital, and sang a tear-jerking duet of her empowering song with him.
Prepare to sob into your computer...
Since this video was shared, Jeremiah has gone into remission, and is set to make a full recovery!
Keep singing little man!
SHARE if this video made you cry!