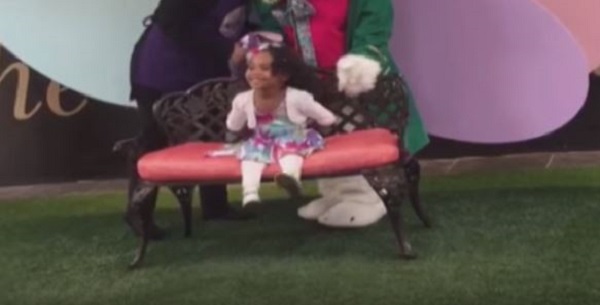 Professional photo shoots can be fun for the little ones, and they always provide heart-warming memories for the family to look back on.
And we bet this little girl's Easter photo shoot memories will stay with her forever – but for a very different reason!
We've nearly all had a hair-raising experience with a scary Santa, but it was the Easter Bunny who sent this little one running for the hills when he popped up at her seasonal shoot.
It seems the child had no idea of who – or, should we say, what – was standing behind her as she posed happily for photos, but her delight was short-lived when the photographer had a word in the Easter Bunny's giant ear and asked him to introduce himself.
Suffice to say, this little girl was really not expecting to meet a giant furry creature, and her sheer horror prompted her 'fight or flight' instinct to kick in. Can you guess which one she went for?
Check out the hilarious footage below – it will take you right back to your own childhood.
SHARE to give a loved one a good giggle this afternoon.