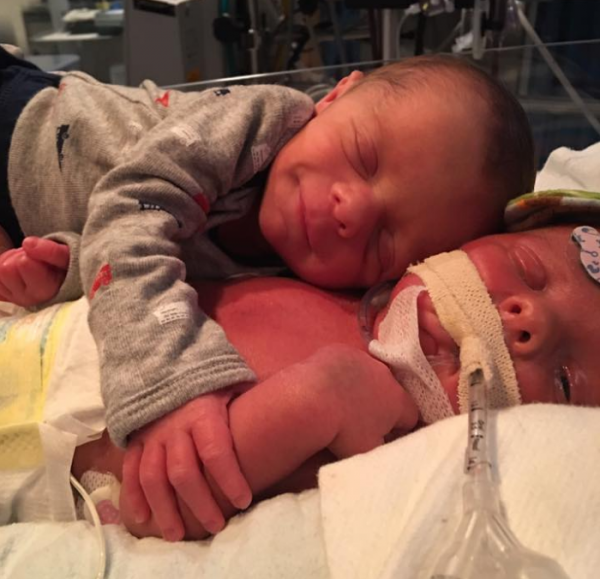 Twins Mason and Hawk Buchmeyer were born on August 18, and shortly after they gained the attention of thousands of people through a picture of them hugging on Facebook.
The adorable photo features a smiling baby Mason with his arm wrapped over his sickly brother Hawk.
What began as a heartwarming picture of twins loving each other, is now heartbreaking to look at, as a few days after the photo went viral baby Hawk passed away.
Baby Hawk was born with a hole in his diaphragm, leaving little room for the lungs to develop.
The Buchmeyer family had hoped for the best, but they knew their time with Hawk could be cut short because of his illness.
A heartbreaking Facebook post this week alerted followers to Hawk's passing.
Our thoughts are with the Buchmeyer family at this difficult time.
SHARE to show your love for baby Hawk!