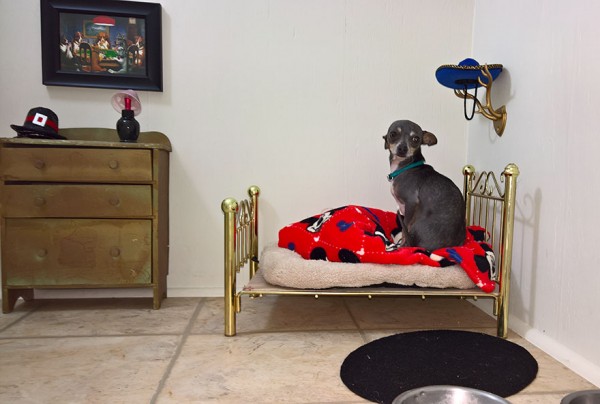 Do you have a little room under the stairs where you store coats and the hoover?
Well, if you are thinking of turning that space into something different, perhaps you should consider a bedroom... for your dog?
This woman used her space under the stairs to create a bedroom for her Chihuahua named Pancho.
'"When my aunt was building her new house after retiring from 30 years of teaching, my other two aunts basically forced her to decorate a room for a dog" the dog-lover's nephew told Bored Panda.
Pancho's room is kitted out with a bed, a nice painting on the wall and a chest of drawers for all his fashion pieces.
There is also a little hook, where he hangs up his blue sombrero, after a long day of chasing his tail.
That is one LUCKY canine!
SHARE if you have a pet that you spoil!