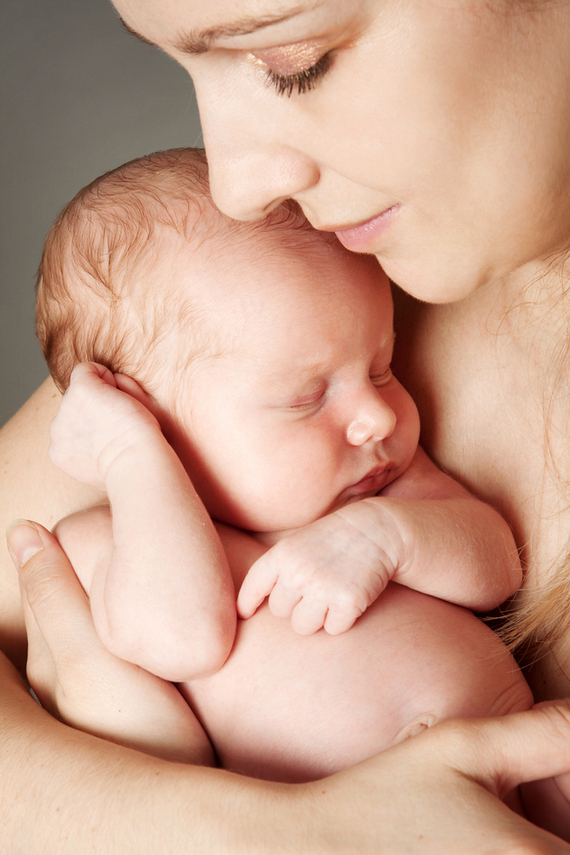 The term 'bonding with your baby' is thrown around quite a bit, and what it refers to is the intense attachment you develop with your baby. It's that attachment that makes you get up for those 4am feeds, or makes you want to protect your little baby by whatever means possible.
Some people bond with their babies straight away, while for others, it may take a bit longer. Here are some tips on how to bond with your baby, for mum and for dad, aswell as advice on what to do if it doesn't seem to be happening.
Bonding tips:
Skin on skin - babies love to have some skin on skin contact. It will help soothe both you and your little one and, is good for their development. Breastfeeding is great for bonding for this reason too.
Eye contact - making eye contact with your baby at close range is great for bonding.
The sounds of your voice – singing a song or talking to your baby while you're making eye contact is great for growing closer to your little one. They love listening to your conversations with other people too.
Carry them in a sling – carrying your baby in a sling so that they're facing outwards is a great way to promote a physical connection with your baby. It helps them consume what's going on around them aswell, and it's a great way for dads to bond too.
Give them a massage – massaging your baby will help relax their muscles aswell as reduce stress for you both. The interaction will promote bonding too.
What to do if you're not bonding:
Bonding doesn't happen as easily for some parents as it does for others. If your little one was in intensive care it can be difficult to bond due to the lack of physical connection, and in this case you should ask the hospital staff if they can help you handle your baby through openings in the isolette. Just talking to your baby is great for this situation as well.
If you adopted your baby sometimes it can take a bit longer to bond, but don't worry as research has shown that adoptive parents are just as successful at forming an attachment with their children as biological parents. Spend as much time as you can with your baby and limit the amount of visitors, so that you can really get to know one another. Follow the tips above such as making sure they get lots of physical attention and you will find that intense attachment will form naturally.
Not bonding with your baby can be a sign of post-natal depression. If you feel enough time has passed and you still haven't bonded with your little one, you should go to see your GP. They will be able to help, and ignoring the problem will only make things worse.