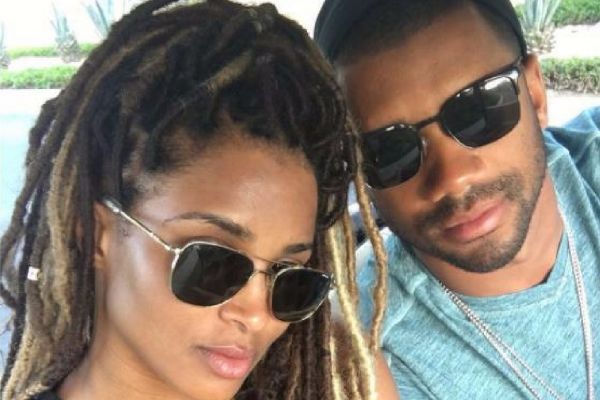 Singer Ciara has found herself in hot water, after fans reacted angrily to a video she posted of herself tobogganing with her three-month-old daughter, Sienna Princess, at the Great Wall of China.
Ciara shared the video of herself riding in one toboggan with Sienna, while her husband Russell Wilson followed behind with Ciara's three-year-old son, Future.
Sienna is seen strapped to her mum's chest, while Ciara holds a lever believed to control the speed of the toboggan. "I wish I could put into words how much fun this was," the singer wrote. "Going down in the toboggan at the #GreatWallOfChina with my family."
While Ciara may have enjoyed the activity, some fans thought it looked too dangerous to take a young baby or child on and voiced their opinions about the toboggan ride.
Numerous comments were left from fans, expressing their concern for little Sienna, and Future, also.
"That thing was not going that slow, that is dangerous for infant and kids. I love Ciara, but not a good idea," one wrote.
Another comment read: "I am not trying to sound mean, but why would you put an infant on that type of ride? It's like a mini roller coaster. Coming from a healthcare professional, that was not a good idea."
"Taking a baby on a toboggan?? Get a grip, lady," one angry fan wrote.
Other comments read, "That's too much brain shaking for that baby", and "Too dangerous for the kids. One wrong move -and everyone goes over".
However, others defended the singer, with one saying she'd been on the same toboggan while pregnant.
"This was so fun! I went down this toboggan four months pregnant during our honeymoon to China. People commenting 'perfect parents style' have no clue how slow this is. So beautiful of Ciara to enjoy this with her family," one woman wrote.
"The baby is fine. It's not even going that fast; and if the park people said she can go on there with the baby, then I'm sure it's safe - just like at Disney, when newborns go on rides.
"The baby is strapped to Ciara and she's holding on the wheel in front of her, and Future is on Russell's lap, so I'm sure it's not fast and is safe - otherwise they wouldn't have done it. Stop being the Instapolice," another replied, amid the controversy.
The singer hasn't responded in any form to Toboggan-Gate, instead choosing to enjoy her holiday in peace.
What do you think, mums? Would you do this activity with a three-month-old, or do you think it's too young? Let us know your thoughts on the subject.