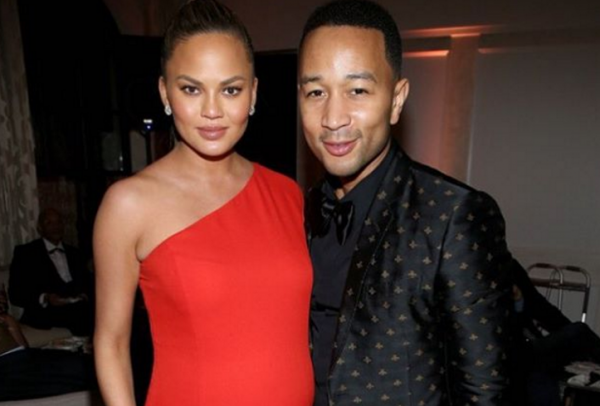 Choosing a baby name is no mean feat for any expectant woman, but choosing a baby name when the eyes of the world are on you, and the press and public are only too eager to deride your choice makes the process all that more difficult, right?

So it's no big surprise much-loved celebrity couple, Chrissy Teigan and John Legend, have encountered some difficulties when it comes to settling on a name for their unborn daughter.

And like any woman, Chrissy has sought the advice and support of a friend in the hopes they will manage to sway her husband of two-and-a-half years, and it just so happens that this friend is none other than the President of the United States Barack Obama.

Speaking on The Late Show, the expectant model told host Stephen Colbert that she hoped the world-famous father-of-two might work his charm on John, beginning: "I asked Barack - we're, like, very first-name basis. I asked President Obama if he liked one of our name choices and he said he did."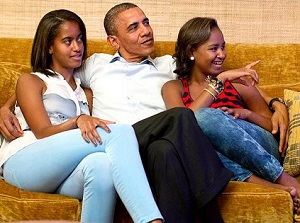 "I wanted to ask him because John isn't sold on the name so I figured that if the president liked it, then John would be sold on it. He says it's 'too Hollywood'," she told the host while keeping schtum on the name in question.

Reflecting on her approach to the situation, the 30-year-old Sports Illustrated model thinks she missed a trick on this particular occasion, telling Stephen: "I realised I should have come up with two so he could pick one because, you know, you've got to be nice about it if you give someone one name."

Considering the beautiful names Barack and Michelle Obama chose for their two daughters, we think John might want to listen to the President on this one!
SHARE to throw your own suggestions into the hat!