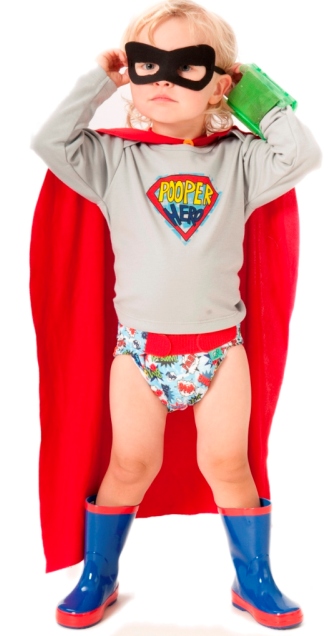 If your little one enjoys dressing up and playing super heroes, then they are going to love the new product from TotsBots. The UK's leading cloth nappy brand is delighted to launch their very own super hero nappy and T-shirt combo. The Double Agents, Pooper Hero and Nature Girl are fantastic new products to make day-to-day life a little more fun for kids…so now your tots can protect the world as well as their bottoms!
The Double Agent range has two nappy designs and lovely matching t-shirts. Not only are these nappies 'super' cute, but, more importantly, they are comfortable. So little James Bond can have fun playing all day long.
The t-shirt/nappy combo means little super heroes can run around the house and show off these cute cloth nappies.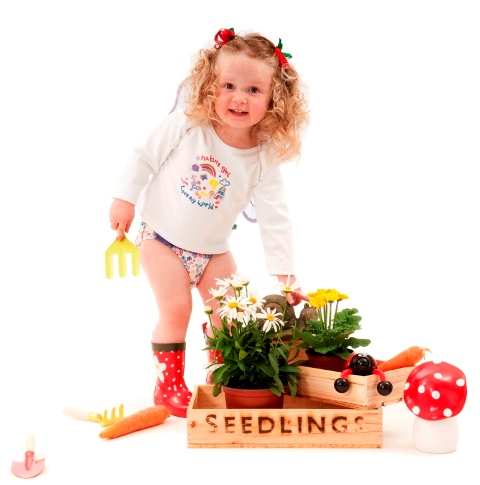 Fiona King, Director and Founder of TotsBots comments: "I'm so excited about launching the Double Agent sets and I hope it attracts more people to use cloth nappies. I firmly believe that what we need is everyday visibility and the word will spread faster. I know that TotsBots are bright and fun but unfortunately people can't see them as they are hidden under clothes. This got me thinking, "How can we change this, I know, let's do T-shirts so people can show off their clothiness!" and the 'teehee' shirts were born."
The Double Agent nappy and T- shirt combo not only looks great, they also help save the planet and the pennies.
Available with an RRP of £9.99 for t-shirts and starting from £10.99 for nappies. Visit
www.totsbots.com
to make a purchase or to find out more.