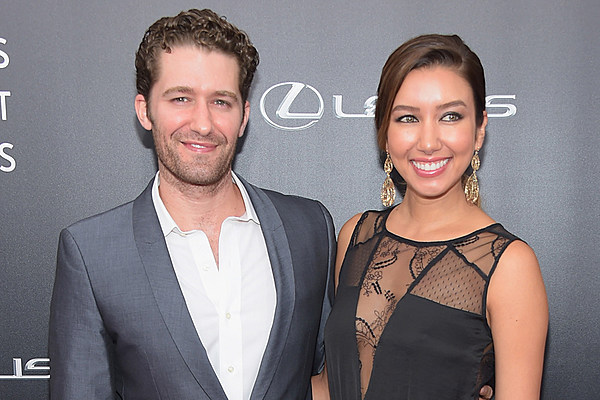 Huge congratulations are in order as Glee star Matthew Morrison has welcomed his first child with wife Renee Puente.
It is understood that the couple welcomed their son over the weekend. They named their newborn son Revel James Makai Morrison.
Matthew, who played Mr Schue on Glee, shared a heart-warming black and white photo of his newborn son on Instagram.
The photo shows the baby's tiny hand fist-bumping his dad's hand.
The doting dad wrote, "To my Newborn Child, Revel James Makai Morrison: Your Mama and Papa got this!"
Matthew went on to say that he will always be there to protect his son, "Trust in us to guide and protect you always."
He shared that they have many exciting moments to look forward to. He wrote, "The adventures are just beginning."
He told his son that they will do whatever it takes for him to have an easy and successful life, "To lay the tracks so your choo choo train will run smoothly throughout this world. You will have all the tools to soar!"
His wife also posted a touching photo of their son Revel. She spoke fondly of their first child, "To give you life, to hold you in my arms, to comfort you, to feed you from my body. I can't begin to express my immeasurable gratitude for being the one you chose as your Mama!"
The proud mum promised to always love her son, to cherish him and to teach him valuable lessons that will guide him through life. She shared, "I promise to constantly remind you that you are worthy of love and belonging, to teach you compassion and kindness."
Renee admitted that their son looks just like his father Matthew, "I see so much of your Papa in you already. I cry from the overwhelming joy of finally being able to see your face."
She shared that she looks back on her pregnancy with joy, "My little wiggle worm, I hold my belly even now with sweet reminiscence."
The first-time mum revealed that she will try her best to remain calm even during the testing moments of parenthood, "I will respect you and go through every moment with understanding and patience."
She ended the heart-warming post by promising her son that she would love him unconditionally.
Matthew and Renee started dating during the summer of 2013. The darling pair announced their engagement with the help of Elton John and married on October 18, 2014.
We can't wait to see what adventures Matthew, Renee and Revel will embark on as a family.