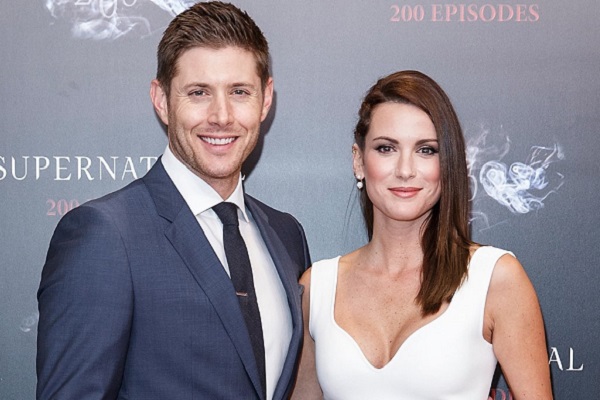 It has been THE busiest week for baby news, and we're 'oohing' and 'aahing' over yet more new arrivals in celeb-land.
Congratulations are in order for Supernatural actor Jensen Ackles, who has welcomed twins with wife Danneel Harris.
Jensen took to his social media channels to announce the wonderful news, revealing that Danneel gave birth to a son and a daughter on Saturday.
The couple are, of course, already parents to three-year-old daughter Justice Jay.
Posting a cute photo of 'Thing 1' and 'Thing 2' to Instagram, the 38-year-old wrote: "Danneel, JJ and I are excited to announce the birth of our twins, Zeppelin Bram and Arrow Rhodes."
"They were born early yesterday morning. Everyone is doing great!" he added.
Now, those are two rock 'n' roll names if ever we heard them! What are your thoughts?
Jensen and Danneel announced their pregnancy news back in August, in the sweetest way ever.
A photo shared to Jensen's Instagram page showed a set of five cowboy boots sitting on a wall: one for Dad, one for Mum, one for JJ – and two more tiny pairs, for the twins.
"Adding a couple of pairs of boots to the family later this year," wrote the doting dad, in the caption.
Congratulations to the family!