Dialling an emergency number for any reason other than an actual emergency is always a no-no, and this is something that is drilled into our children's brains from a young age – and it's likely the toddler in this story will never make that mistake again.
A two-year-old named Aaliyah, from South Carolina, has warmed hearts around the world after it emerged that she called 911 for help with getting her trousers on.
According to reports, Aaliyah was with her grandfather at the time of the call, while her mother Pebbles Ryan was at work.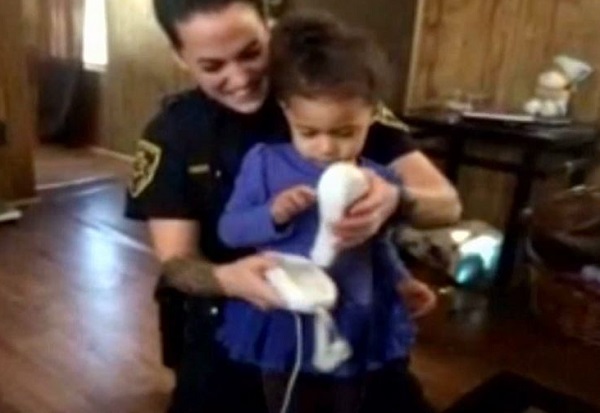 Sheriff's deputy Martha Lohnes got the call to visit the address, after the operator was unable to decipher Aaliyah's mumbling at the end of the line. When the grandfather opened the door to Deputy Lohnes, he was naturally surprised – he had no idea that Aaliyah had made the call.
Recounting the hilarious scene at the house to local media, Deputy Lohnes described seeing Aaliyah "running out to the front with half a pant leg on".
"She was just like, 'Hey!'" recalled the deputy, adding, "It was the highlight of my day, and I loved it."
A very amused Pebbles later took to her Facebook page to share her thoughts on the incident, explaining: "They thought she was so cute when they pulled up. They helped her finish putting her pants on and she decided she had to hug them all. They decided to put her on the news tonight…What will she do next? Lol."
SHARE to give another parent a good laugh.