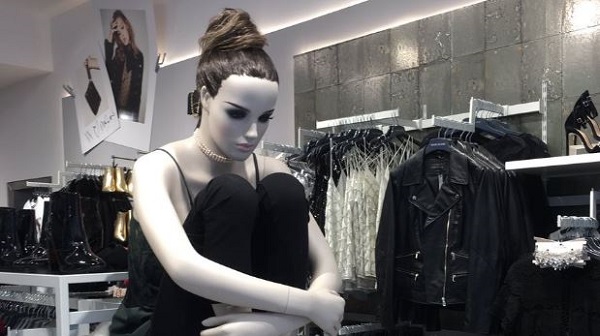 River Island tends to be a place of pure, unadulterated joy for us – which is why shoppers have been left scratching their heads over the high street chain's new mannequins.
Twitter has been blowing up over the store's 'sad' new dummies, which have been spotted sitting in the foetal position on rails and stands, with expressionless faces.
Visitors to stores all over the UK are just as perplexed as they are amused by the mannequins, and have taken to social media to share their interesting insights into the mystery behind River Island's new girl crew!
the river island mannequins look like they're hungover in the shower thinking about their life choices. u ok hun pic.twitter.com/OnWYg39O0z

— Griffskiing Accident (@griffski) October 24, 2016
"The River Island mannequins look like they're hungover in the shower, thinking about their life choices. U OK hun?" wrote one amused shopper.
Meanwhile, others joked that they could 'empathise' with, and 'relate' to the emotional mannequins.
I really empathise with this mannequin in River Island pic.twitter.com/ip5mixf9HG

— baby leaf spinechill (@rosajones24) September 19, 2016
Given that the chain previously featured mannequins with animal heads, we reckon they are just trying to mix things up a bit and step away from the 'generic' dummy look.
What are your thoughts: do you find the new mannequins creepy?
SHARE and let us know.