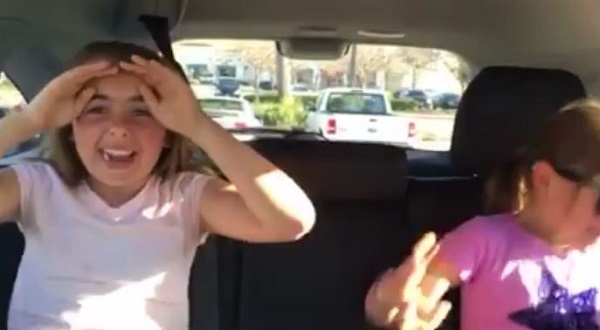 It's a video trend that has been rolled out again and again, but when it captures children's joy in its pure, unadulterated state, how could we not go there once more?
The Thornton family has followed in the footsteps of many before them this weekend, by sharing a gorgeous video of how they surprised their daughters with a trip to Disneyland.
Mum Eileen took to Facebook to share footage of the surprise, which was planned to mark daughter Anna's eleventh birthday.
"It was many months in the making and so worth it…On Wednesday, while the girls were at school, we packed up the car, picked them up and told them we had to pick up a patio set in Livermore that we bought on Craigslist. Then we pulled off for some food and here is what happened," she explained.
In the video, the excited parents got their daughters to read out a note at the same time, with the big surprise coming right at the end – they were going to Disneyland! The tears of joy, the 'thank yous' and the sheer delight of these girls clearly made the surprise worth it for the parents.
SHARE this video to brighten someone's day.