The bathroom is one of the most frequently used places in the home but is often one of the smallest. Make sure you utilise your space with these really handy ideas:
Over-the-door shelving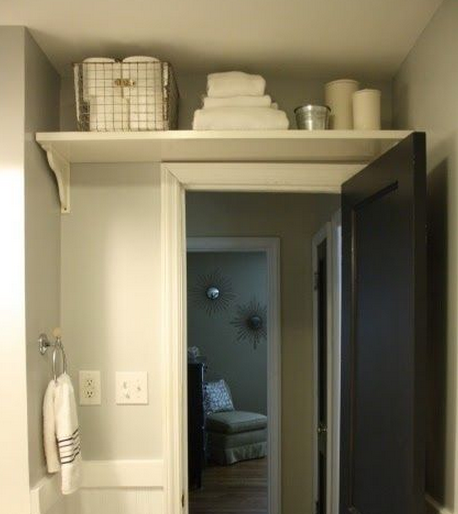 Make use of the space between the top of your door frame and the ceiling by securing a shelf there.
Toilet shelving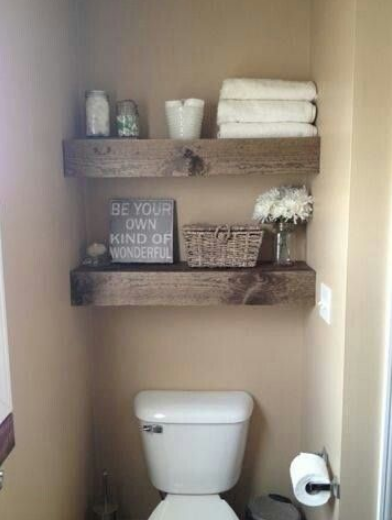 The wall space just above your to toilet often goes to waste but pop a few shelves there and use it to your advantage.
Bath shelves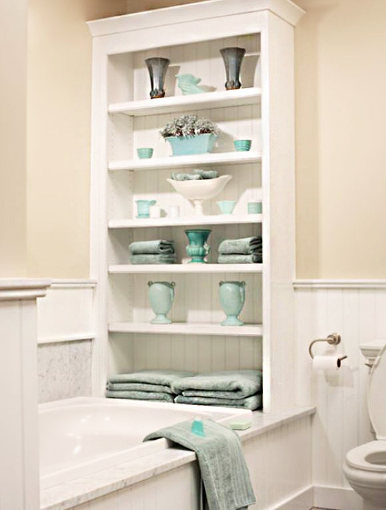 Use the space at the end of your bath to store towels and beauty products.
Floor to ceiling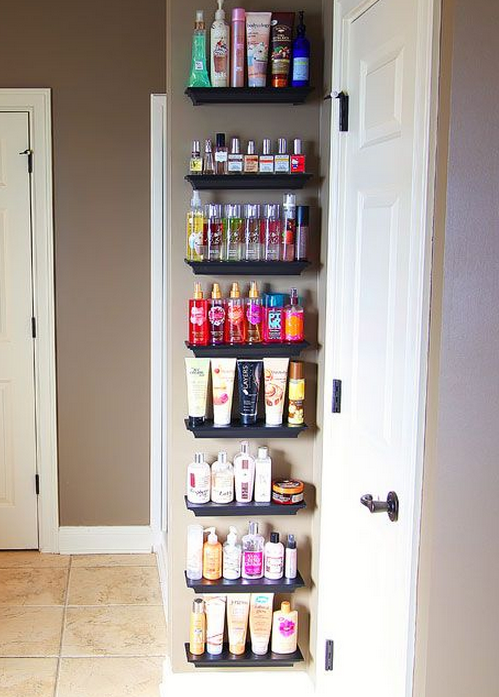 Make use of floor to ceiling place.
image via Pinterest