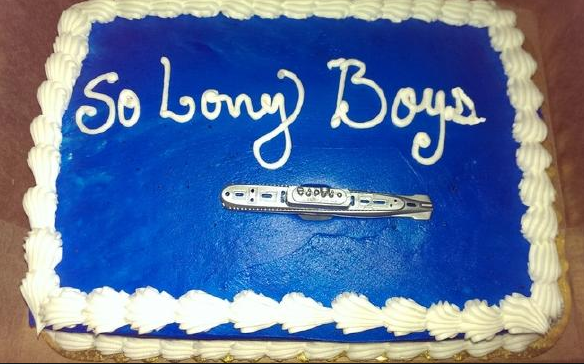 A couple who decided not to have children recently shared their story on Imgur, and it has been gaining a lot of attention.
The couple in question decided to host a vasectomy party, to celebrate the fact that they will not be having kids!
They sent out invitations to their friends and family, asking them to come to their "house filled with sharp furniture and exposed outlets".
During the party, there were a number of adult-friendly games played, such as "pin the scalpel on the vas deferens!"
Guests were also invited to play "guess the beer flavour," and "The Price Is Right", where friends guessed the cost of ridiculous items they could afford with the money they saved on raising kids.
The couple also asked their guests to suggest names... for their new boat!
The entire fiesta was topped off with a hilarious, sperm-shaped cake, with a '0' candle on it, indicating the man's sperm count!
The pictures have been viewed thousands of times, and many people have commented applauding the couple's choice!
We have to admit, this party looked super fun!
SHARE and let us know if you have ever been to a vasectomy party!