"Eat your greens!" is the oft-repeated plea from parents who want their children to fill up on nutritious veggies. But did you know the foods a child is introduced to in the weaning stage can affect their preferences as they grow older?
It's a known fact that babies prefer sweet foods because breast milk is naturally sweet, but this does not mean we should primarily introduce sweet foods when weaning them off the breast.
Sure, fruit is healthy, but as we know it's a high sugar food, and as such needs to be eaten in moderation. By 'vegetable imprinting', or introducing more veg than fruit into a weaning baby's diet, they'll be more likely to acquire a taste for vegetables – possibly even preferring them to sweeter tastes.
Fruit 'fillers'
Weaning children need a wide range of flavours from a young age to develop their palates. However, a Journal of Maternal and Child Nutrition published-study of 329 baby foods from major manufacturers showed that due to their level of sweetness, even foods with veg can go on to 'reinforce preferences for sweet food' as kids get older.
Often when we pick up that jar or pouch of baby food, we don't realise that while the recipe appears to be savoury, there is in fact more fruit than vegetables in the ingredients list. Nor do we realise that these fruit 'fillers' could be preventing our child's palate from accepting the taste of savoury vegetable meals.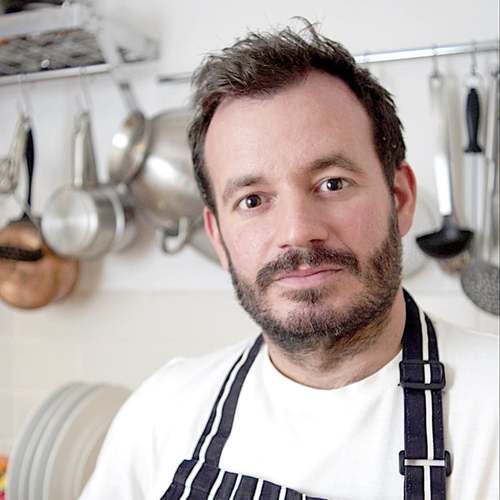 Food for babies, not 'baby food'
We need to place emphasis on food for babies, not 'baby food' says Babease founder Tom Redwood, whose baby food products are created to promote this 'vegetable imprinting'. Babease food comes in two stages – Stage 1 – a veg-led range which is either just veg or a veg and fruit combo (with never more than 30% fruit), and in addition a Stage 1 fruit range to be served as a dessert, which is created to be not too sweet (e.g. using sharp tasting fruits such as mixed berries). The Stage 2 range contains no fruit at all.
"I was surprised to find all the fruit based baby food that was out on the market and not the sort of meals I grew up eating," says Tom. "Not enough vegetable led products and way too much focus on fruit!
"[With Babease] we create real recipes to help start your little one in the right direction on the journey of food; food for babies, not baby food. Let's all get excited and celebrate the new generation of baby food, packed full of vegetables – vegetable-led weaning!"
So what can we do?
Patience is key here, so keep trying new vegetables to get baby used to the taste. Don't forget, it can take as many as ten goes to get your little one used to a new taste or texture, so keep at it. And a clever tip is to start by introducing sweeter vegetables initially, like butternut squash, sweet potato and carrot – when they've got a handle on those you start on the likes of dark green veggies.
The Babease range is a great place to start your vegetable-led weaning journey. Packed with tasty mild spices, real vegetables, grains, seeds and pulses like quinoa, sweet potato, kale and chickpea, the recipes – created by a professional chef and nutritionist – are a fantastic kickstart for your weaning baby's palate.
For more information on Babease baby products and stockists, as well as recipes and advice, pop over to www.babease.co.