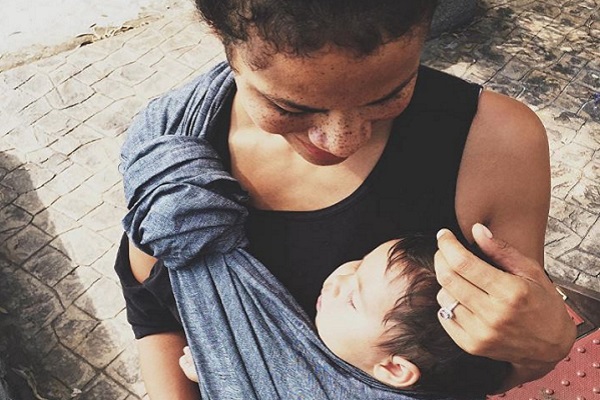 Stretch marks are widely considered a scourge of women all over the world, but they are a fact of life for the majority of us – so why should we dwell on that, and let it make us unhappy?
This is the question posed by mum-of-two Neram Curly, who has decided to own her 'tiger stripes' and love her body, 'flaws' and all.
Neram, who blogs over at The Real Little Birds' Mama, took to Instagram to share a photo of her post-pregnancy stretch marks and how she came to accept them as part of her 'new body'.
Neram explains that, while she was lucky enough to largely escape stretch marks during her first pregnancy, it was a different situation the second time around.
During the third trimester of her second pregnancy, Neram began to notice a lot more stretch marks across her stomach.
"There were more of them, and I knew that these would stay; that they'd be permanent and there wasn't anything that I could do to change that," she wrote.
So, Neram used that time before Baby's birth to 'learn to accept them and love them as being part of her new body – the body of this mother-of-two'.
"I am sure that having had all this time, and me letting go of something that I wouldn't have been able to change anyway did help speed up this acceptance and love process," added Neram.
Of course, the bravery of other women also encouraged Neram to speak out – and now, she wants others to inspire their fellow mums.
"I have never loved my body more than now…and believe me, I wouldn't have thought that back when I was 20 years old!" admitted the loving mum.
Now THIS is a message we can get down with.
Do you have a story that you would love to share with MummyPages? Click here and you could be in with a chance of winning £250.