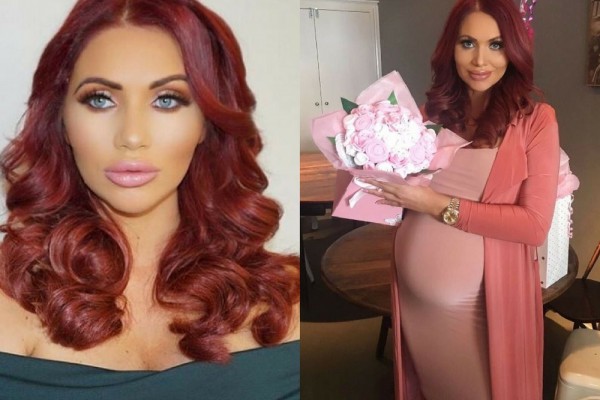 Former TOWIE star Amy Childs says she was distraught to find out a member of her staff had been stealing from her.
The woman worked at the 26-year-old's beauty salon, Amy Childs' Salon, in Brentwood, Essex.
Amy revealed in her column for New! Magazine that a customer alerted her to the theft of money from the cash register.
"She's nicked thousands from under our noses", Amy explained.
"A customer told Mum she'd paid cash for something but there was no record of it, so we looked at CCTV which confirmed our fears."
The reality star said the ordeal meant she had to spend most of last week in the police station, which she found stressful, considering she is heavily pregnant.
The woman has since admitted to the theft.
Amy said: "She's admitted to it, so she'll have a criminal record. We won't get the money back but that's not what's hurt us."
"It's that we trusted her and treated her well and she did this. "
She added: "It's not what I needed while heavily pregnant as it's caused me a lot of stress."
Earlier today Amy posted a tweet saying that she is seeking a nail technician for her salon, hopefully she will find someone trustworthy and reliable.
Call us on 01277231314

Looking for someone that can work weekends part time level 2+3, acrylic trained !!! X pic.twitter.com/A0ldNpeqMU

— Amy Andrea Childs (@MissAmyChilds) April 4, 2017
Amy is due to give birth soon and is expecting a little girl with Bradley Wright.
On top of the theft ordeal, Amy also came under fire after she was pictured with what appeared to be a glass of prosecco in hand during a hair appointment but she later took to social media to explain it was non-alcoholic.
"So it seems I've been criticised following a set of photos which surfaced yesterday," she wrote on Instagram.
"I'm pretty hurt that people would think I am the sort of person who would put my baby at risk. Under no circumstances would I ever do that."
"Being a mum is something I've dreamt of for so long and I wouldn't ruin it for an act of selfishness."
Amy held her baby shower two days ago and posted snaps from the event to social media.
She's said that although she could have the baby any day now, she "doesn't feel panicked, just excited!"
Best of luck Amy, we hope she can relax and enjoy the rest of her pregnancy.