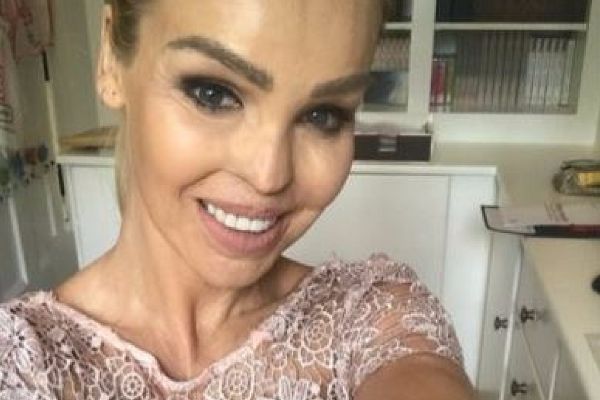 Katie Piper recently announced the wonderful news that she is expecting a second child, and we are delighted for her.
The TV presenter has since candidly revealed that she kept her plans for expanding her family private, as she and her husband Richard Sutton were finding it difficult to conceive.
Katie told Hello! magazine that she'd been asked "so many times" whether she was hoping to have another child. However, she decided to not to go into details about their efforts to conceive.
"The truth is, we were trying for about a year and a half, but that's such a private and emotional thing when you're going through it," she explained.
Katie, who is already a mum to three-year-old Belle, says the family is "over the moon" at the prospect of a new addition to the family.
"I asked Belle what she thinks I'm having and she said, 'A girl, like me!' - I really don't have a preference, but I have a special bond with my sister, Suzy, so another girl would be lovely," Katie said.
Despite struggling with nausea and tiredness this time around, Katie is overjoyed to be pregnant again.
"Becoming a mum has enriched my life in ways I never imagined, and I feel so thankful to be experiencing that again," she said.
In the past, Katie had hinted at her desire to become a mum again but hadn't revealed that she'd been actively trying for a baby.
In a previous interview with The Mail Online, Katie said: "I'm totally open to it (more children) if we're lucky enough for it to happen.
"We know what it's like to grow up with siblings, we would like that as well for Belle eventually. I know one was a blessing thoug;h if I only ever had one, I would still be happy."
She revealed that it might be difficult for her to get pregnant because she was experiencing a problem with her oesophagus, and hinted that she would like to adopt in the future.
"There aren't enough vitamins to help me make a baby. That is why I have become so skinny. I think adopting is the best option.
"There are a lot of kids with burns and parents who have neglected them, and I would like to adopt, to give back a little."
Congratulations to Katie and her family on their exciting news, we are very happy for them.