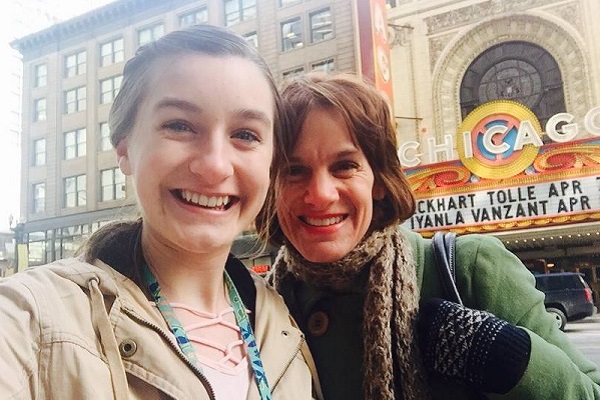 Mum-of-two Elizabeth is reached a big milestone this year.
This time last year her eldest daughter is leaving for college, so she decided to mark the occasion in thr cutest way ever.
She hung up a piece of clothing that represented every stage of her daughter's life. Guys, we can't even.
"A year ago at this time, we were planning my oldest daughter's high school graduation party," she wrote. "My favourite element of her party was this memory clothesline: the story of my daughter's life as told by clothing."
First up on the line was the babygro.
"The story started with the first outfit I bought her when I knew she was a she."
Then it carries on through her childhood, from hobbies to achievements.
"It continued with her favourite dance recital costume and her marching band uniform and her prom dress."
Then it continues to the outfits that show just how much she's grown up.
"It ended-or began, depending on how you look at it-with her graduation gown and a t-shirt from her future alma mater."
While they may just look like old clothes, the represent so much more.
"This was the story of who my daughter had been and what she had loved.
"Now, all these months later, I'm grateful for these memories. I'm grateful for this story. I'm grateful for who my daughter was.
"But even more than that, I'm grateful for who she is today and who she's becoming. I love where she is and where she's going. It's a story that's still being written, and I'm so thankful I get to be here to read it."
We're in bits, other mums are loving the idea as well.
We love this idea! What do you think mums? Would you do this for your kids flying the nest?