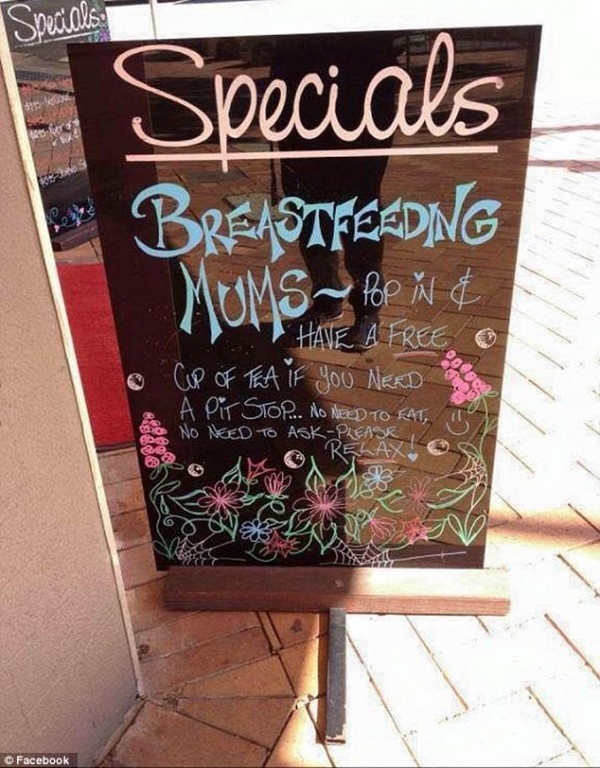 A pub in Queensland, Australia has made its way onto our Christmas card list after they showed support for breastfeeding mums in a fantastic way.
The Royal Hotel in Gympie is welcoming mums to pop in and breastfeed (or bottle feed) their babies – and they are even throwing in a free cuppa!
Stacy, the pub's manager posted the kind offer on the pub's Facebook page in response to hearing that a local café asked breastfeeding mums to "cover up or leave".
"Now's a good time to remind you all that we welcome breastfeeding mums at the Royal," Stacy wrote.
"We offer a free cuppa with no strings attached. You're absolutely not obligated to order a meal. Just come in, take a load off on one of our couches and feed bub in air conditioned comfort. Bottle feeding parents, you're obviously welcome also and the same offer applies. We also have nappy changing facilities.
"I was appalled to hear that recently, a cafe in our town ordered some feeding mums to "cover up or leave"!! Like really??? I see more boob on a Saturday night in the pub than I do when someone is feeding their baby. Folks need to get over it!! Breastfeed those babies with us anytime ladies."
Well said Stacy. Now, all we need are more businesses to follow suit!