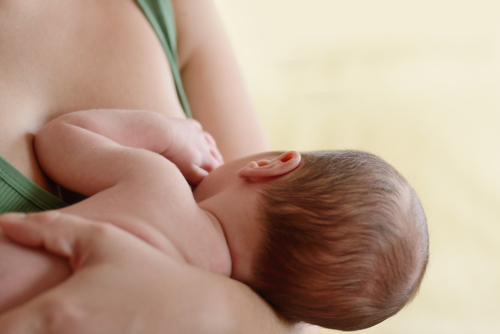 If you are breastfeeding your baby you may have noticed that your nipples have become quite sore and occasionally crack.
While you will obviously have to be very careful about what you use to ease the discomfort, there are a number of things you can do.
Clean them gently
Your nipples can become infected so make sure you clean them very gently after each feed. You can use a natural, non-antibacterial soap but make sure you rinse thoroughly with water after.
Talk to your midwife
If it does become infected you will need to consult with your midwife or GP who may be able to recommend a suitable product and for severe cases you may need to be given a prescription. In rare cases, an infection in your breast can lead to mastitis so always keep an eye on any open wounds.
Use breast pads
Breast pads are not only great for soaking up any leaks but they also help prevent sore, tender nipples rubbing off your bra, which can add to the irritation.
Give them time to heal
If it is really painful every time your baby latches on you may need to give your nipples time to heal. If possible, pump enough milk for a day or two and don't allow your baby latch on.
Make sure they are latching on properly
If your baby is not latching on properly they could be adding to your discomfit. Make sure your infant is putting the entire nipple into their mouth and not just the tip. If possible, try to let them latch on themselves without too much help from you as they will be able to find their natural sucking position.
Rub your nipples with your milk
Rub a little of your own milk onto your nipple to ease the discomfort and reduce the chances of cracks.
Numb the pain
If even the idea of feeding your baby has become painful, rub an ice pack around and on the nipple to slightly numb it while baby tries to latch on. Once they are feeding properly you shouldn't feel any pain.