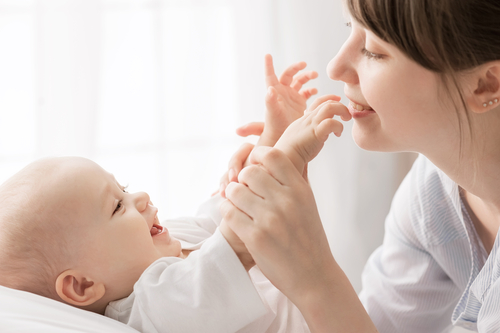 Other parents can be a great source of pearls of wisdom, dishing out popular sayings such as, "I want never gets" and "eat with your mouth closed"!
But, as much as we would have shrugged off these life tips at the time, who is it we then turn to when we start our own families?
According to a recent survey conducted by Nelsons Teetha® Teething Granules it's mum who really knows best!
When women go on to have their own children, 63% of new mums trust their own mum's baby advice over any other family member, with their partner coming in second at 16%.
But what happens if your partner offers you conflicting advice to another person? While a quarter of women would go with their partner's advice, a whopping 55% would trust their mum over their partner.
When your baby starts teething it can be a time to ask different people for their advice. So why not give the UK's number 1 teething brand a go?
Nelsons Teetha Teething Granules are a homeopathic remedy specially formulated for the soothing and calming relief of the symptoms of teething. It is ready-dosed in a convenient granule format that simply dissolves in a baby's mouth to help give teething pain relief. It contains a 6c homeopathic potency of natural Chamomilla.
And for little one's over three months there is also a sugar-free gel format available. Nelsons Teetha Teething Gel is a homeopathic medicinal product for the symptomatic relief of teething pain and the symptoms associated with it: sore and tender gums, flushed cheeks and dribbling.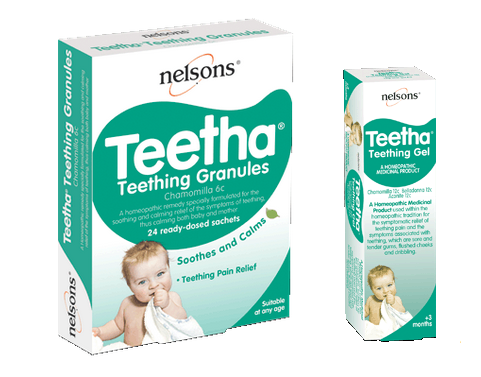 The combination of actives is based on their traditional use: Chamomilla to help relieve teething pain, Belladonna to help relieve flushed cheeks and dribbling and Aconite to help with sore and tender gums.
Nelsons Teetha Teething Granules costs £5.10 and Nelsons Teetha Teething Gel costs £4.95. Both are available from Boots, Tesco, Sainsbury's, Asda, Waitrose, Morrison's and all good pharmacies. Always read the label.
If you are concerned about any symptoms that your baby may have please consult your doctor.