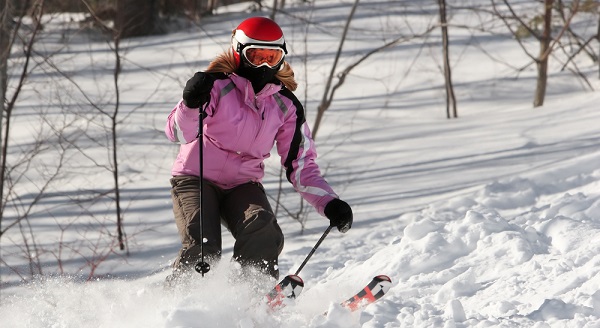 This time last year, I went skiing. It was the first time I had ever been. I stood in the shadows at the bottom of the enormous mountain in all my new strange ski clothes, with skis and poles, gazing at people zooming gracefully down from the peak, thinking 'I'll never do that'.
10 years ago, I remember intensely packing my hospital bag, putting it sanitary towels like bricks, massive pants, and tiny little clothes for my little baby; then, literally, the following morning arriving at the hospital in early labour, puffing and panting, trying to keep myself together, and thinking 'I really can't do this'.
As I considered that peak in the French mountains last year, I knew I had to stop looking at the peak; to break it down into portions that were manageable, and just focus on the first step, the nursery slope. I just needed to get on the ride. I had to stop intellectualising it, just hop on that ski lift, stop worrying about how daft I looked, forget about falling over and just let that ski lift propel me to the top. Then, when at the top, I needed to use the techniques I had learnt with my ski tutor at the bottom, let myself go, and just feel it.
This describes my second birth, five years later, quite well. I had more self-confidence; I was so 'in control' that I just 'totally let go'. I did what I felt was right. I was prepared with active birth and breathing techniques. I felt less vulnerable and more able to throw myself into it.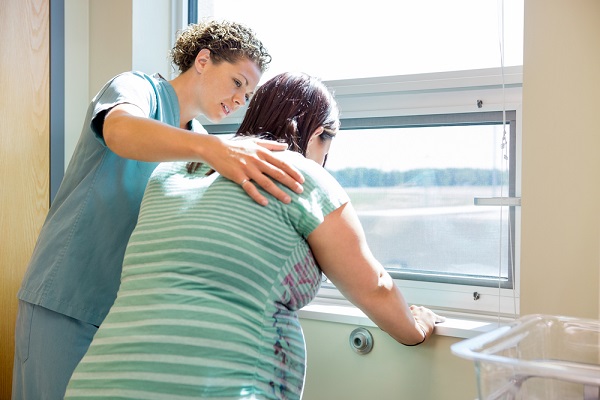 So, here is the analogy. In birth, the mind is what holds us back. If your body feels like swinging its hips from side to side, being on all fours, if you feel like mooing like a cow, if your breath wants to stay using lovely long outbreaths to ride the sensations out, then that is what you need to do. Don't worry about what you look like, or how daft you sound. And don't let the mind believe the mountain is too scary and high. When you're in it and when you're doing it, birth will become more challenging – just like skiing a blue or a red run. When you get to the black run, you know you have done fantastically - you are at your peak, you are so, so nearly at the top! And from there, well, it's all downhill… to the finish line. And what a finish line! What a prize! Your baby! Wow! The best, most exhilarating and gratifying reward possible.
Talk to midwives and they will agree; the best and easiest births come to those women who truly follow the lead of their body and let themselves go.

Of course, sometimes birthing isn't easy because something goes wrong; the equipment lets us down. But, even in births that become more complicated, they don't always end up in intervention. Sometimes, if it's safe to, we can ride it out and get back on track. And if not, well, a hand in getting to the finish line is not a failure; it's not our fault, and do you know what - the bonus is the reward is exactly the same!
So, as it turns out, skiing was challenging. But I really, thoroughly enjoyed it. It was exhilarating. So was my second birth. Go on, don't be scared, just jump in it and ride!