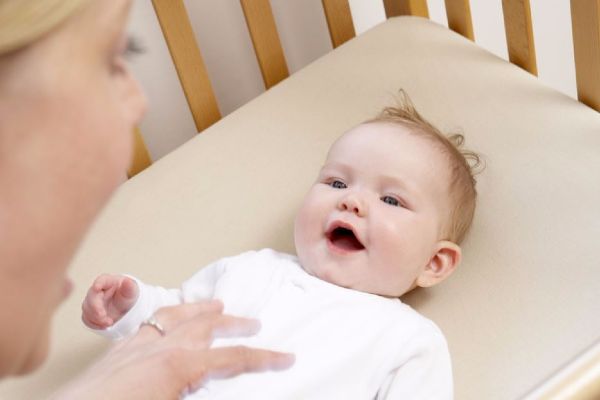 When I speak to sleep deprived parents about their baby's sleep, they very often say to me: "All my friends' babies are either sleeping through or just waking up once for a feed…I can't understand why our child's sleep is so bad." And that is usually followed up with: "I should have listened when people told me I was making a rod for my own back", or "I feel I must be doing it all wrong".
Do you ever feel that way? Well STOP IT right this minute! Do you have a child who seemed to sleep poorly even from the very beginning? Do you wonder what on Earth people are doing differently, as you stare at their baby soothing themselves to sleep in their moses basket, whilst you frantically bounce your whimpering (or screaming) baby? Is your two-year-old still getting up in the night whilst everyone else's has been sleeping through since forever?
I'm going to offer you some suggestions as to why your little one (baby, toddler, pre-schooler) seemed to be born a poor sleeper. But first up, let's just get one thing straight…and I don't mean to be rude…but some of your friends are fibbing - or at least stretching the truth. The biggest piece of advice I can offer you is to take what other parents say with a pinch of salt (particularly if they are not your close friends). I can tell you now that there are tonnes of parents with children who don't sleep well - otherwise I wouldn't have a job! Forget about what everyone else's baby is doing, and see if you can find some solace in what I write below.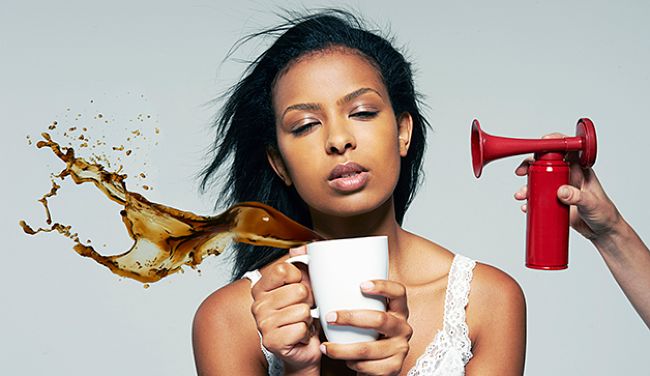 Pregnancy and birth experience
A developing baby is affected by stressors during the pregnancy. If you struggled with anxiety or any trauma, for example, this can have an impact on your baby's development. There's nothing you can do to prevent this (we are who we are), so let it go. If your baby is stressy and fussy (with no medical reason), this may just be why. The same goes with the labour and birth: if you feel you have a generally high-needs baby or one that finds it very difficult to switch off for sleep, and your pregnancy or birth experience was difficult; then I often suggest checking in with a cranial osteopath and, in some cases, homeopath to see if you can bring your child back into balance or correct any misalignment.
Boy or girl?
I have many more clients with boys than girls, and there seems to be some evidence to suggest baby boys have more difficulty with self-regulation and dealing with stressors than girls. This would play a big part in sleep.
Genetics
Take a look at your own temperament. Are you or your partner highly strung or laidback? Anxious or easy going? Controlling or adaptable? Many parents find that, actually, when they look at those easy-going babies that sleep for England, their parents are also laidback, calm and relaxed. Darn those genes! And don't forget that babies pick up on your anxieties and stress, so try to stay calm, take a break and look after yourself.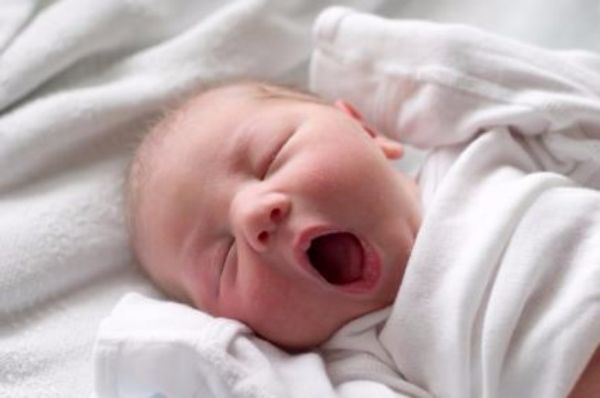 A bad start
So, maybe your baby actually is more a toddler now, or a pre-schooler, and they still don't sleep. You know you have developed some 'bad' habits (rocking to sleep, extra feeds in the night, etc.), so you blame yourself. Well, you shouldn't. I tend to find that there is usually a very good reason why you have created those habits - because they were helpful at the time. Some parents don't need to support their babies so much with sleep, so those habits aren't formed. You have not spoilt your child, and neither have you created a rod for your own back. You have responded with love. I often find that parents who are in this situation had to help their baby to sleep more when they were younger, because they suffered with colic or reflux; they had back-to-back illness/ coughs/ colds; they teethed early, etc.
It is important your child gets as much sleep as possible so, of course, you should help your baby to sleep if they are having a hard time doing it themselves. Unfortunately, it just means you have some work to do once they are at the point where they are capable of settling and sleeping better. And this is where things sometimes go on for longer than they should, as it's very hard to know what to do for the best with all the different advice and strategies out there.
Parenting style
It is important to bear in mind that some of your friends may have used sleep training techniques that you wouldn't feel happy with. I think it's a completely personal decision and depends very much on everyone's individual circumstances, but you should not feel pressurised into sleep training your child just because others have done it. There are lots of things you can do to support sleep before even touching on sleep training (I'll be talking about this is a future article).
AND FINALLY, if you can let go of expectations, comparisons and perfection…try to accept the way things currently are right now, and create a plan for moving forward - then you'll feel much more positive.