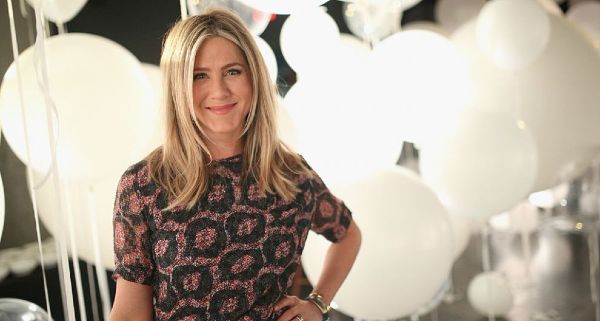 "Poor Jen!" That was what the world collectively wailed when news broke that, last Friday, the Friends alum had separated from her husband of two years, fellow actor, Justin Theroux. The heartbroken gifs, the Twitter threads, the pitiful "now she can go back to Brad!" hysteria that ensued all painted a bleak picture of a woman, who frankly, deserves much better.
But, generally speaking, we've always had it in for Jen, at least when it comes to the media criticism. She was the jilted wife that "never recovered" from Pitt's slimy, distasteful betrayal to Jolie, even a decade later and after they married again, the childless woman that has never quite made it in terms of having a family, the victim of unfair circumstances in which we should feel eternally sorry for her because she is again, alone.
Just look at only a sample of these tweets:
I'm sad for Jennifer Aniston that poor woman deserves a long lasting happy relationship pic.twitter.com/90wEWfJrRT

— astrid (@shakiyonces) February 16, 2018
Poor Jennifer Aniston.. it really saddens me

— Stefanie (@stefaniexarni) February 16, 2018
Poor Jennifer Aniston.

— Vee (@veealvarezxo) February 16, 2018
But by keeping the "Poor Jen" narrative going, all we are suggesting is that she has failed deeply in some way. Remembering that we don't know anything about the ins and outs of the circumstances that lead to her marriage ending, no paper seems to ever suggest that this is a woman taking charge of her own destiny. For all we know, Aniston ended the marriage for the sake of happiness and wellbeing but all you can read for hundreds of clicks is how Jen was left, tears going down her face, in her Bel Air mansion.
And it's not just about whether she stayed married, naturally. Her decision to not have children has generated column inches few other public figures could boast about. As a society, we continually define a woman's value based on her marital and maternal status.
Even Aniston was forced to directly address this in an eloquent op-ed for the Huffington Post last year.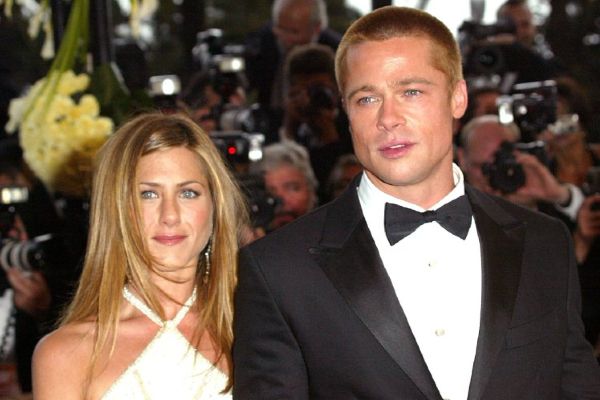 "The sheer amount of resources being spent right now by press trying to simply uncover whether or not I am pregnant (for the bajillionth time... but who's counting) points to the perpetuation of this notion that women are somehow incomplete, unsuccessful, or unhappy if they're not married with children," she wrote.
"For the record, I am not pregnant. What I am is fed up."
"We don't need to be married or mothers to be complete. We get to determine our own 'happily ever after' for ourselves."
But even though she keeps saying it, we keep dismissing her. We keep demeaning her worth, her accomplishments because she lacks a ring on her finger. We continue to assume that the only relationships worth commenting on in her life are those of her ex-husbands. She's one of the most successful actresses in the world but none of that matters if she's single and childless, now does it? You get the idea.
Jen deserves better. She doesn't want or need our sympathy. She doesn't need us to obsess (because it's generally women that do, not men) over whether she'll return to Brad to mend her supposedly broken heart (she won't). What she needs is to be recognised as being a woman whose life accomplishments are worth more than who she decided to marry.
She thrived when her supposed golden boy and Prince Charming disappeared; she never needed rescuing. And she doesn't need anymore I'm sorrys.