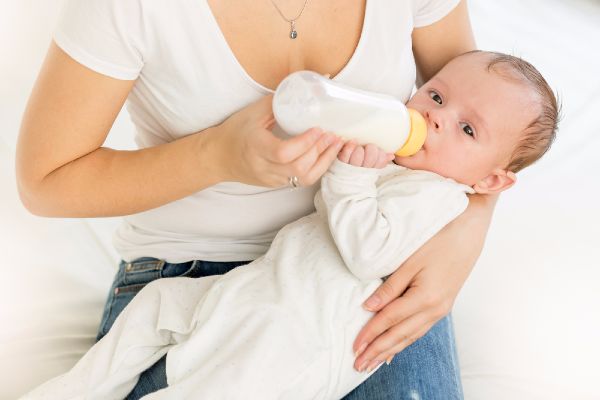 An Australian grandad was horrified when he learned his granddaughter had been asked to move into the parents' room at a shopping centre to feed her nephew a bottle.
Brad Irwin was so upset by the behaviour of security guards at Stockland Shellharbour Shopping Centre, that he decided to call them out on their public Facebook page.
He explained: "My granddaughter was bottle-feeding her sister's baby, outside of Kmart, when she was approached by security personnel and instructed to move to the parents' room, as it may be upsetting for some shoppers to see her.
"When she refused to move, she was threatened by the security, that if she did not move, police would be called.
"Great customer relations, Stockland."
Other mums reacted in horror to how Brad's granddaughter and her niece had been treated by the security staff.
One woman wrote: "How ridiculous! I wouldn't have moved and said, 'Call the police.' If that's what I was called up to a shopping centre for, I'd laugh. It's not against the law, nor is it against the shopping centre's policy."
Another mum pointed out that the parents' room in this particular shopping centre was not the most inviting of places: "I would have stayed right where I was and said, 'Call the police, then.' When my kids were babies, the parents' room was always dirty and smelt like poopy nappies. So why would you want to feed your babies in there?"
One pointed out that Brad's granddaughter had been subject to discrimination, saying: "I really hope Stocklands take action to educate their staff on the law regarding feeding infants. Your staff were breaching the law, not the person feeding a baby."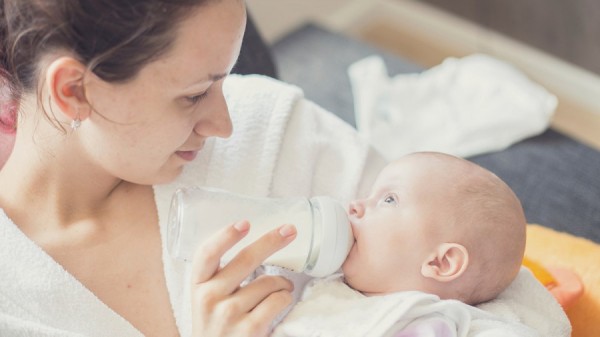 Needless to say, the young woman couldn't understand why she'd been asked to move, and felt outraged by the event. However, a few days later, Stockland responded to Brad and reached out to offer his granddaughter an apology for the way she was treated.
Brad updated his post to say the issue had been resolved: "The incident was investigated, including the examination of CCTV footage, and phone conversations with my granddaughter.
"The result was an apology, both from Stockland management and from the security officer involved - which was all that was required.
"Thank you, Pam and Stockland Shellharbour, for not sweeping this under the carpet."
While we're glad this incident ended relatively well, we know many other women have bad experiences while trying to feed their babies in public. We think it's time society showed more tolerance towards all mums with hungry babies.