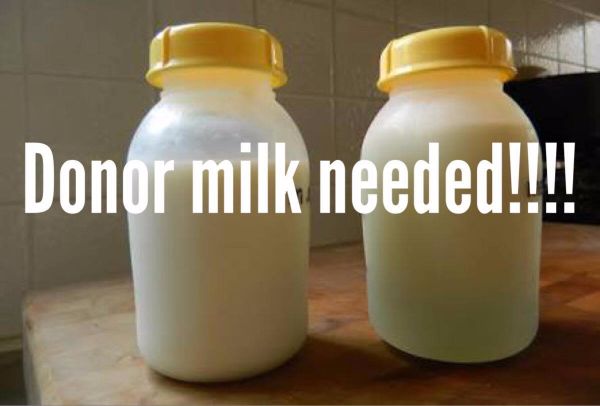 Sarah Murnane is a mum-of-two, the founder of The Australian Breastfeeding product and a truly amazing friend.
Recently, a close friend of Sarah's, who has a young son, was diagnosed with breast cancer.
Sarah took to Facebook to call on women to donate their breast milk to this sick mum, as she would no longer be able to feed her young son.
"It is with tears in my eyes that I put a call out to help of my close friends find donor milk for her little boy as she has been diagnosed with breast cancer," she explained in the Facebook post.
She continued, asking her fellow mums to donate breast milk to help her friend: "The project will be donating a deep freezer which I am hoping we can fill with donor milk. Her son has no intolerances but would prefer smoke, alcohol, and medication free."
The post was uploaded last week, and has since been shared almost 500 times, with hundreds of people commenting, and tagging their friends.
The requests for donation were so overwhelming that Sarah set up a Facebook group in order to keep track of all the donations that were coming in.
In less than two days, Sarah collected over 40 litres of donor breast milk from a number of women.
Talking about her friend, the amazing Sarah said, "she doesn't have to stop feeding just yet, but it's probably going to be within the next week, so we want to have the milk there ready to go straight away."
The Australian Breastfeeding Project has also donated a deep freezer to the woman in order to store the donated milk, as more milk keeps coming.
What an amazing story.