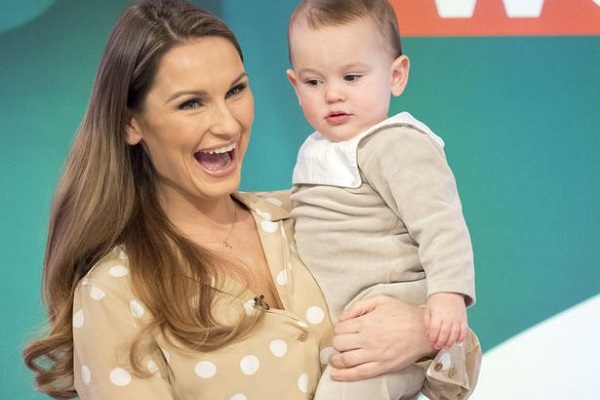 Congratulations are in order for reality star Sam Faiers, who has announced that she is expecting her second child.
The former TOWIE star took to Instagram to share her lovely news, and baby Paul – who was born in December 2015 – was at the centre of the announcement.
The star posed in just a pair of shorts and a crop top, a hint of a baby bump on show, with her adorable son in her arms.
"Words can't describe how excited we are to meet you baby. We love you soo much already," she wrote, in the caption, adding in the hashtags 'baby number two' and 'two under two'.
Needless to say, the comment section was quickly abuzz with messages of love and support for Sam and her partner, Paul Sr.
"Congratulations! I have two girls 15 months apart – it's amazing, and they are so close," wrote one fellow mum, hinting at the exciting adventure ahead of Sam.
Another added: "Aww, Paul is going to be a perfect big brother! Congrats!"
No doubt we can look forward to plenty of updates on Sam's second pregnancy, through Sam's hugely popular reality show, The Mummy Diaries. We can't wait!
Congratulations to Sam and her family on this wonderful news!