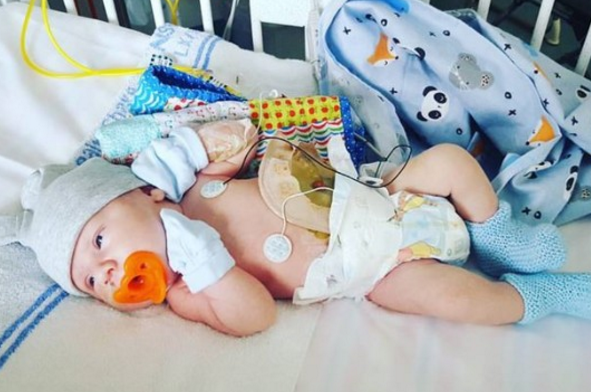 Since her little boy Dominic was born in April, mum Lauren Cappello has hardly left the Sydney Children's Hospital.
Her baby boy was diagnosed with the same disease as his mum – Hirschprungs Disease – which is a blockage of the large intestine.
After his large bowel and much of his small one were removed, little Dominic became dependent on hospital staff, meaning he has never left the hospital walls.
He has to be fed through six central lines, and will be fed this way for the rest of his life which, sadly, is only expected to be 7-10 years.
As if that's not bad enough, her husband Michael was forced to quit his job to mind their two-year-old girl, Savanna.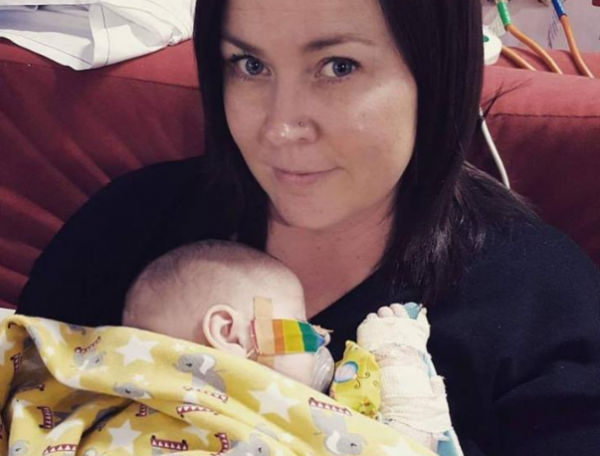 So as you can imagine, times are tough, financially as well as emotionally. Lauren realised just how tough during a recent supermarket trip.
"I bought groceries the other day and was $5 short so I put the chicken back but then got home and realised that I needed the chicken to cook dinner," the Sydney mum told Kidspot.
"It came down to choosing between paying rent or repayment on the car so naturally we chose rent."
The family also had to spend the $30,000 they were planning to put towards a house of their own.
At a loss and feeling overwhelmed, Lauren had to let off some steam, so she shared her devastating story with her local mums Facebook group on Monday.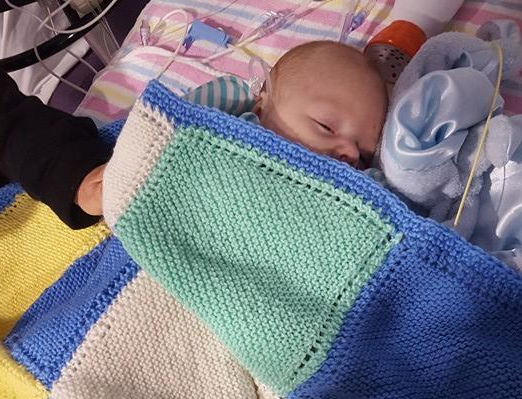 And she's delighted that she did as one group member offered her her car!
"A woman messaged me and said she wanted to give me her Mazda 3," said Lauren, who was absolutely stunned.
"I just kept saying 'Are you sure? That's just crazy – that's a lot of money."
But the woman was adamant.
"The lady just said that she had been following my journey with Dom and that she has a nine month old and she couldn't imagine having to do what I do – especially with a two year old at home."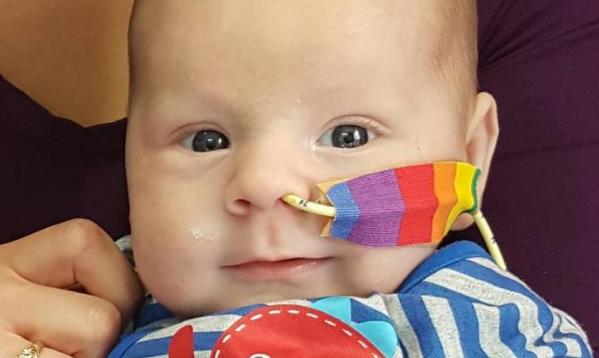 And so Lauren accepted the incredible offer, which couldn't have come at a better time.
"Michael's car isn't safe for the kid to be in," she said. "He had tried to sell it but can't even get $500 because it's so old."
Lauren is set to pick up her shiny new wheels next week, and she's absolutely delighted. In fact, she was reduced to tears.
"Words just can't describe that a stranger has done this for me. It's completely staggering. I'll look back on this time and I'll never forget it. It's monumental. I'm so lucky Dom has really sparked a sense of love within our amazing community."
Despite Dominic being born only recently, she and Michael have been on a long, painful journey. Doctors told them that they should probably consider getting palliative care for their then one-week-old.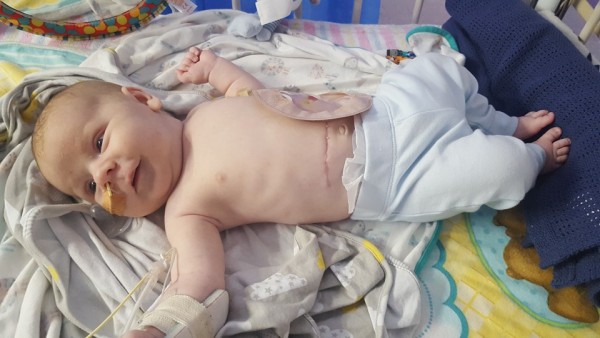 Then at one month old, he developed septic shock and doctors again weren't optimistic. They even told the parents to say their goodbyes.
"I'll never forget it – it was such a pivotal moment being pulled into a room by doctors – I feel like losing just thinking about it."
But they weren't ready to give up on their son, and they're glad they didn't as he made a full recovery. Now, the pair are being trained to work the machinery that Dominic needs on a daily basis so the little man can finally go home.
He'll still need plenty of medical treatments, however, and they won't come cheap. If you'd like to help Dominic and his family, you can donate here.
SHARE to help ease this family's struggles.