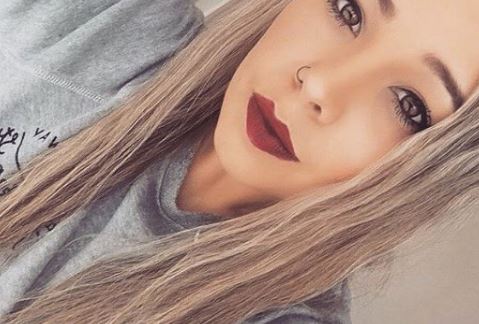 We are in awe of a young mum who embarked on a lifestyle change to shed almost HALF her body weight, going from 21 stone to 11 stone.
23-year old Natalie Burtina knew she had to change her life when she became mum to son Layton, now three, in 2013. According to the single mum, her weight was impacting negatively on her job as a dental nurse and more importantly, as a mum to energetic toddler Layton, who is autistic.
"I found being overweight and having an energetic son was difficult – I couldn't keep up with him," she told Mirror Online.
"Also, I didn't like my image, I had no confidence and knew I needed to change that."
At the start of last year, the determined mum – from Victoria, Australia – set about cutting out junk food, drinking lots of water and going for regular walks. And while it's crazy to think it from looking at her toned muscles, it was only June last year that she plucked up the courage to join a gym.
Now the mum shows off her incredible progress on her Instagram page, on which she shares photos, inspirational words and photos of her adorable son. And thanks to her hard work, she's happier and healthier.
"A lot of people tell me I'm more outgoing and loud since having lost all the weight," she says.
"It's so weird looking back at old pictures of myself and shocks me how much I've changed my lifestyle."
Now Natalie wants to help mums struggling to look after children with special needs, by becoming a personal trainer – and with her determination and hard work, we've no doubt she'll do just that.
SHARE if you applaud this mum's incredible transformation!