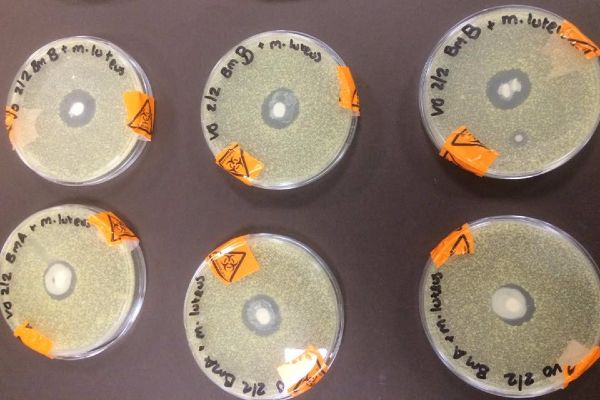 Vicky Green is a student of biomedical science and a proud mum-of-three little cuties.
Recently, Vicky did a project for college, where she studied the power of breast milk against bacteria.
The results were pretty amazing, so she decided to share them on her Facebook page.
Vicky explained her experiment using a photograph, and a simple caption: "Here you have nine petri dishes containing the bacteria M. Luteus."
She continued saying that "the white spots in the middle are discs soaked in two samples of breast milk. See the clear bit around the discs - that's where the proteins in the milk have inhibited the bacteria!"
Basically, breast milk repels bacteria, which is really great news.
Vicky's Facebook post has been liked more than 25,000 times, and shared more than 23,000 times.
Thousands of people have commented on the post also, sharing their support for Vicky and her fantastic experiment.
According to the Australian Breastfeeding Association, breast-fed babies are less likely to catch infections than formula-fed babies.
Science has spoken.