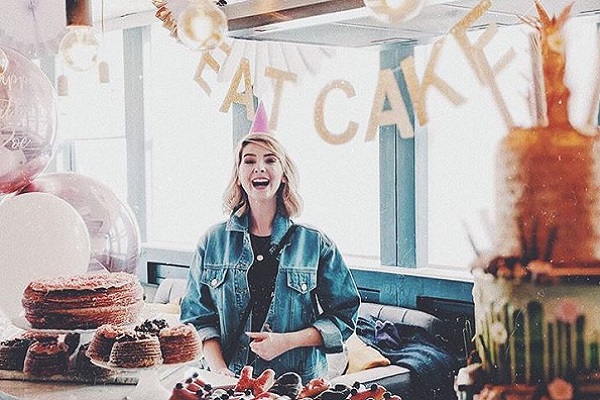 YouTube stars are growing more and more popular by the minute. The vloggers are some of the most popular and successful celebrities around today, and it's all down to their devoted fans.
Some of the UK's biggest YouTube stars' videos receive millions of views every week, with loyal followers tuning into their makeup tutorials, daily video diaries and funny challenge videos.
YouTubers may be entertaining your children, but a new study has found that they have quite the negative influence on youngsters, especially when it comes to food.
A new study found that social media stars may be encouraging youths to consume more unhealthy food.
Children who watched popular stars that ate a lot of junk food were more likely to eat similar foods like cakes and takeaways.
176 children took part in the study, which focused on two of the biggest YouTube stars- Zoella and Alfie Deyes.
The couple has millions of followers across all of their social media platforms and often upload videos of their day-to-day lives.
The participants were split into three groups- one group was shown photos of the influencers with unhealthy snacks, another was shown photos of them with healthy foods and another group with non-food products.
The youths were then offered a variety of snacks- both healthy and unhealthy- including jelly sweets, grapes, chocolate and carrot sticks.
The kids who viewed the unhealthy photos consumed approximately 448 calories and the ones who viewed the other photos ate 357 calories.
The researchers hope the influencers will be more responsible, "They've earned a position of trust among young people and there has to be some responsibility along the line," said Dr Emma Boyland.
"Now that we've shown that children are influenced by online stars, our next study will look at whether they understand that, in many cases, celebrities are being paid to promote products."

The study was presented at the European Congress on Obesity.