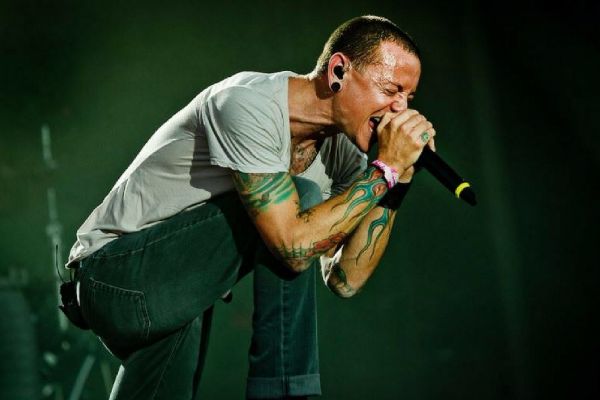 In some incredibly sad news this evening, Linkin Park singer Chester Bennington has died, leaving a wife and six children behind.
According to TMZ, the singer died by suicide and reportedly hanged himself in his home in LA. His body was discovered this morning just before 9am.
The Los Angeles County coroner confirmed they were investigating the rocker's death as an apparent suicide, but no additional details were available.

Bennington is survived by his second wife Talinda Ann Bentley, whom he had been married to for 12 years. They have three children together: Tyler Lee, and twins Lilly and Lila.
He has three other children from previous relationships: Jaime and Draven Sebastian, from his first marriage to Samantha Olit; and an adopted son, Isaiah.

I remember finding Linkin Park and their music helping me in my darkest days #ChesterBennington we lost a great one pic.twitter.com/t2Q4b81JyP

— Chazzy (@Chazziemoto) July 20, 2017
The 41-year-old struggled with drugs and alcohol in the past, admitting he had smoked cannabis at the age of 11, following his parents' divorce; and later progressed to cocaine and meth.
However, he said he had gone to rehab for alcohol and drug abuse and, in 2011, said he "chose to be sober" and no longer drank.
Tragically, he also admitted he had endured sexual abuse by an older male friend as a child. Later in life, his band became known for songs which explored feelings of rage and anger.
Bennington was very close with fellow rocker Chris Cornell, who also died by suicide in May, leaving three children behind. He performed at Cornell's funeral in May.
Bennington's death falls on what would have been Cornell's 53rd birthday.
His death mirrors that of his close friend's, who was found hanging in his hotel room. Cornell's family have disputed his suicide, saying he was under the influence of prescription drugs found in his system.
Cornell's three children - Lillian, 17; Toni, 12; and Chris,11 - were devastated by the loss of their beloved dad.
Our thoughts are with Benningtons' friends and family at this difficult time.