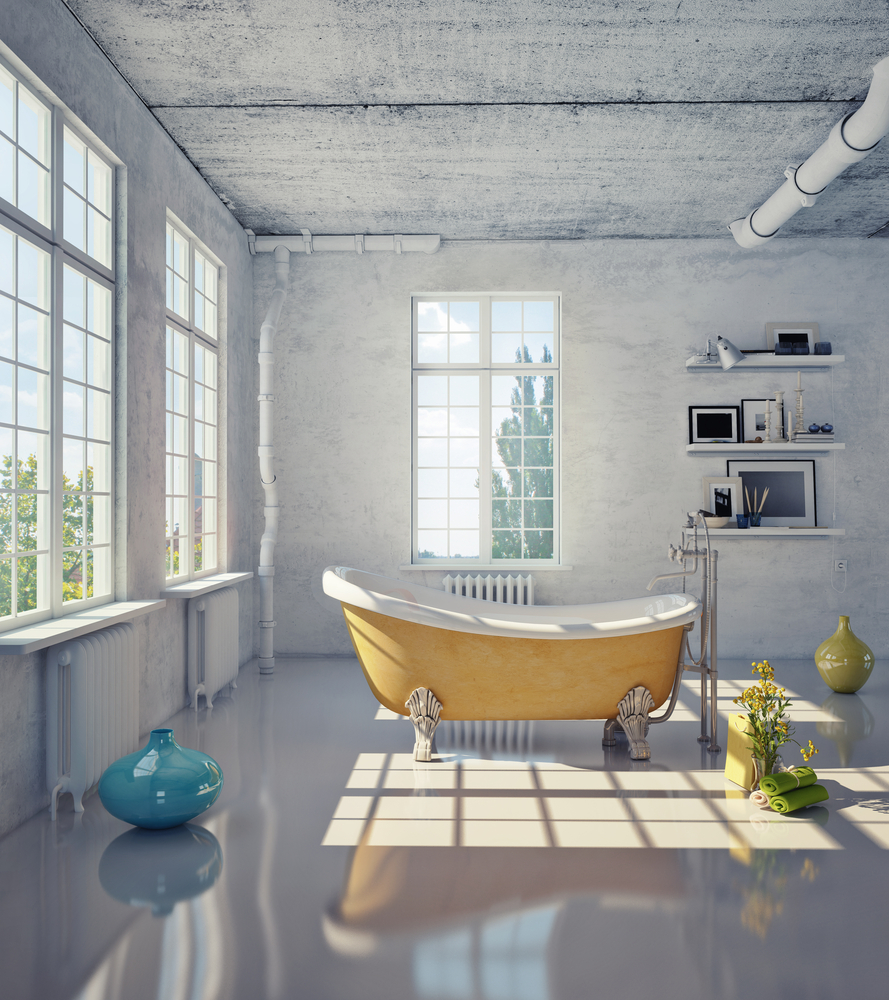 Doing a bit of DIY but on a tight budget? Well, these ten tips will ensure your bathroom looks expensive and luxurious for half the cost:
1. Ditch the traditional, boring bath mat and go for something a little more luxurious that will give your room a bit of a personality.
2. Use a shower caddy to keep your toiletries organised and off the side of the bath/shower.
3. Use a glass or plain shower curtain – this will give the illusion of space and tranquility.
4. Use a small bin that won't take up too much space.
5. Place candles around the sink or tub for a relaxing feeling – you don't need to have them lit all the time.
6. Use a chunky picture frame around your mirror to give it personality.
7. Invest in fluffy hand and bath towels – make sure they match for a streamlined look.
8. Go for a neutral tone like blue, grey or white on the walls.
9. Use jam jars to hold toothbrushes.
10. Opt for a free-standing bath with feet.