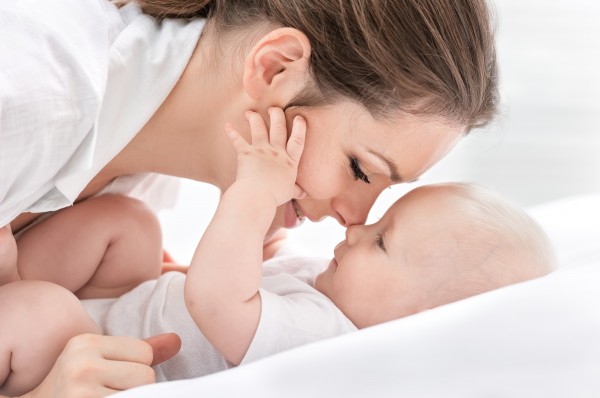 1. Every time you see a baby you say, "I could run away with him!" but what the mum you're talking to doesn't realise is you've genuinely considered it, even it was just for a split second.
2. The smell of a baby or the sight of their little hands or feet sucker punches you in the ovaries. Ow! Baby. Need. One. Now.
3. You have all the names and the age gaps between them picked out already: "First I'll have Alex, a boy, then three years later I'll have Sarah, a girl, just so her brother can look after her, then two more years later another girl, Sophie, so Sarah can have a best friend and then I'll have…etc. etc."
4. You just know. You can't explain it but deep inside you just know you're ready.
5. You've been salting money away for ages now for cots and nappies and prams and eschewing your usual impulse / don't need it but WANT it purchases.
6. The fear of the pain of giving birth is outweighed by your desire to hold your newborn for the first time.
7. You start to ask yourself in panic what kind of mother you'll make. Will I be any good? Will I screw up my kid? Will I be crap at discipline? Argh!
8. When you hold someone else's baby you find it incredibly hard to hand him or her back. And when you do you feel bereft.
9. You're ready to give up your apartment close to the city / gorgeous but unsuitable car.
10. You've bought What To Expect When You're Expecting even though you're not even trying yet.
11. Instead of feeling intense fear because you "sure as hell aren't ready for a baby yet", peeing onto a pregnancy test is now something you do with excitement and joy.
12. "So what if I get fat?"
13. You're ready to put someone else before you.
14. You're terrified but excited.
15. You have realistic expectations of motherhood. You know it will be tough and fraught with challenges – but you also know it'll be the best thing you'll ever do.
How many of these have you experienced? Or are you experiencing them right now?! When did YOU realise you were ready to become a mum? We'd love to hear your stories!