Reading to your baby can be a great bonding experience.
It can also help your baby to learn sounds, shapes and patterns.
From classic baby books to more modern textured books, there is something here for every mother to love.
You baby will love the sounds of the words and gentle language.
It is never too early to start reading to baby so here are some great books you will both love.
1. The Very Hungry Caterpillar by Eric Carle
A classic on many children's bookshelves for generation, The Very Hungry Caterpillar will delight your baby with the colours and shapes far before they understand what they are looking at.
2. Black on White by Tana Hoben
This book is a great one to read to your young baby as it has many high contrasting images of black on white background for your baby's underdeveloped eyes.
3. Goodnight Moon by Margaret Wise Brown
This delightful children's book was first published way back in 1947 and features a small child saying goodnight to everything in his room. Your baby will love the lull of the repetitive, gentle sounds.
4. Love you Forever by Robert Munsch
This beautiful book features the story of a mother's unconditional love for her son through his lifetime. Get ready to become weepy at the sheer emotion of this classic book about a mother's love for her child.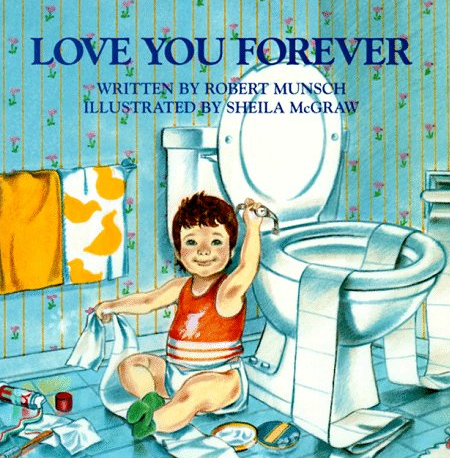 5. Textures by Joanne Barkhan
Your baby will love feeling all of the different textures in this book and as they get older will learn the shapes and patterns associated with the different textures.