I know, I know, I know. Cooking with kids is a messy business, not to mention dangerous (those knives and that heat) and time-consuming (you'd have it done in half the time). But getting your kids in the kitchen reaps all kinds of benefits for now and the future.
I've been getting my kids involved in the kitchen for the past few years. And yes, there has been a lot of mess and yes, I might have locked myself in the pantry for 5 minutes to calm down before assisting with (or doing) the clean up and indeed yes, some of their creations have been horrific (the time that she used tablespoons of baking powder instead of teaspoons). But, they can now all fry, scramble and boil an egg, make chicken fajitas pretty much from scratch (with a little help) and my daughter made her own Holy Communion cake.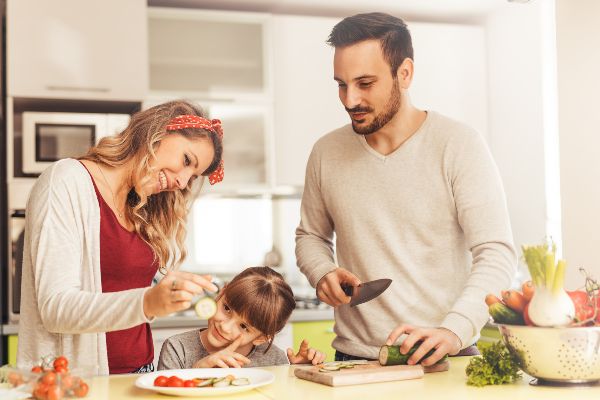 These are the reasons why I encourage my kids to cook and promote it through my work :
1) It's a basic life skill - end of story. Jamie Oliver says "These life skills are as important as reading and writing but they have been lost over the past few generations." I don't want my children resorting to takeaways and eating out all the time when they are older - they may not even be able to afford that and it's detrimental to their health. Hence, the mess now.
2) It teaches many other life skills such as numeracy (weighing ingredients), planning (getting ingredients ready), reading (recipes and instructions), fine motor skills, patience, team work, basic science.
3) Children who cook are likely to eat a more varied diet. They then tend to become adults who also eat a more balanced diet. Getting kids to help prep meals is a great way to introduce them to new foods, let them explore them and use their senses to feel, smell, look and taste foods.
4) It's a great way to spend time together (if you can get over the mess and the time issues). It's a great bonding experience and your kids can help pick out recipes, ingredients, cook and then eat together.
5) Once they can cook, then you can take a day off. My number one reason for teaching my kids to cook. There is nothing better than eating something your kids have made for you and seeing how proud they are of their achievement.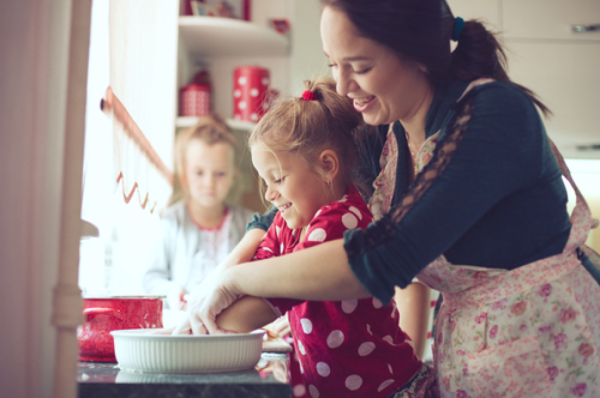 I firmly believe it's a case of reaping what you sow. Put up with the small pain of cleaning up and a little bit of stress now while they're young and in a few years, they'll be making you dinner, eating a more varied diet and hosting their own YouTube cooking channel (anything is possible.)