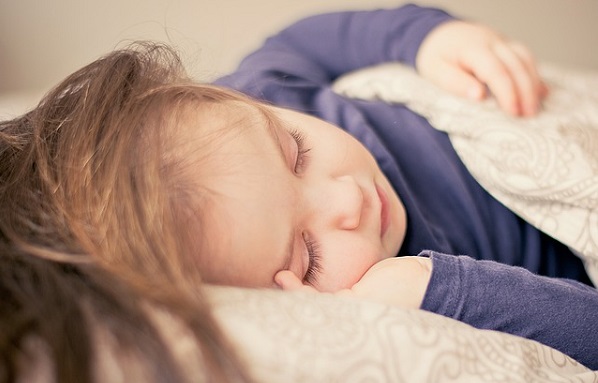 Sleep is vital for not only health and restoration but also happy, calm and contented babies and their families. A gentle bedtime routine or rituals can begin from the early days. It really is the most important part of the day for your little ones, and is also such a lovely, peaceful part of the day for you to bond and enjoy some quality time together before a new day!
Most issues with sleep stem from having no bedtime routine, an inconsistent one, or one that is rushed. The most important thing is that it should be calming, gentle and, where possible, the same order every evening. Remember my mantra: "The calmer the bedtime routine, the calmer the nights!"
1. The last supper
This should be timed right - neither too early, nor too late before bed. You want your wee ones to have a nice, full tummy for bed, but not so full that they are uncomfortable.
2. The big chill
I always advise parents having some difficulty getting their little ones down for the evening to keep it chilled after supper, as a child full of wind will be harder to settle. It is a lovely time (and a great excuse to leave the washing-up!) to participate in a quiet activity together such a puzzle, some drawing or simply having a snuggle and talking about your day together. If TV features in your routine, now is the time - but try and keep it to something lowkey.
3. Bath
Though babies and children don't need a bath everyday, I think it's lovely to have one in the bedtime routine. It's calming, relaxing and soothing, and you could even join them! To make it even more of an experience, you could listen to some gentle music, dim the lights, or add some lavender bubbles to the tub. Heated towels and PJs are optional! It is a lovely opportunity again to bond, chat, and laugh together.
4. Feed and stories
Time the bath so that straight afterwards they stay upstairs, so as not to get them all over-excited again after their relaxing soak. Keep it warm, cosy and quiet. I love a nice, big last hug before they go down for the evening.
5. Saying goodnight
Say goodnight to the same three things EVERY night, in the VERY same order. Even a very young baby will start looking for the next one.
And so, to bed: The room should be cosy and inviting; not too cold or too hot. The ideal temperature is between 16 and 20 degrees.
Keep it serene, calm and lowkey for an enjoyable bedtime routine!