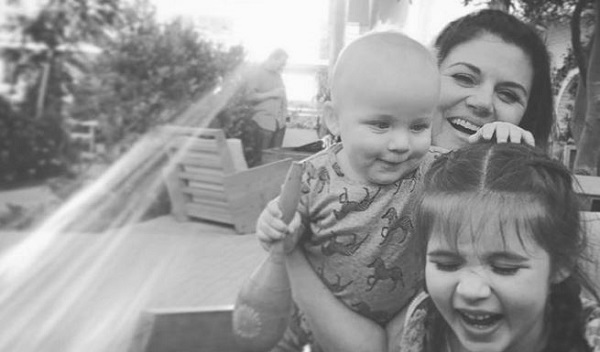 Not a day goes by that there isn't some back-and-forth about nursing in public, and while the likes of Alyssa Milano campaign endlessly with artfully posed 'brelfies', the idea doesn't seem to appeal to actress Tiffani Thiessen.
The former Saved By the Bell star has admitted this week that she would rather breastfeed in a toilet cubicle than out in public.
Tiffani, who is mum to five-year-old daughter Harper and nine-month-old son Holt, discussed to topic with Us Weekly at a red carpet event.
Admitting that she believes women should be able to breastfeed 'anywhere and everywhere', the 42-year-old revealed: "I do what I need to do, but usually in a restroom…and sadly sit on a toilet and nurse my child."
"I don't judge women who…sit at a dinner table and do it – it's just not me," she added.
As for the popular belief that breastfeeding makes a mother's baby weight just 'fall off', this has not been the case for Tiffani.
"That's a myth for me. I'm still not there," she said, adding, "What are you going to do? I can't starve myself, because that's not good for my child."
Do you share Tiffani's view?
SHARE and let us know.