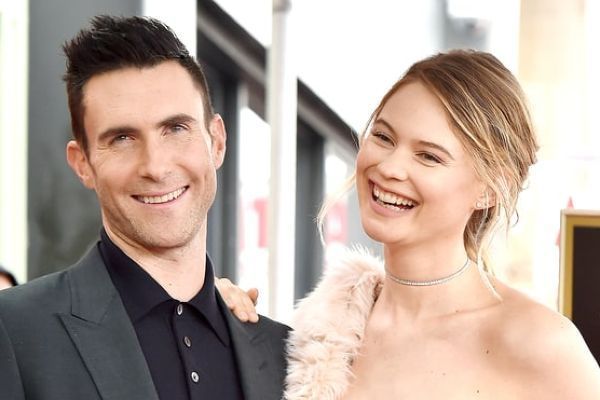 Life as a parent can sometimes feel like being a superstar athlete - and it certainly feels physically taxing enough!
Someone who can sympathise? Singer Adam Levine! He and his supermodel wife Behati Prinsloo recently welcomed their second child, daughter Gio Grace.
The couple is also parents to little Dusty Rose, who is one-year-old. Day-to-day life certainly changed for the father-of-two now that their family has grown. He opened up to E! News about how his little ones are doing.
"Mine are so fresh out the box, mine don't do that much yet," the 39-year-old shared.
"I think that for me it's like, be a parent every single chance you get."
Now that they're a family-of-four, the Maroon 5 singer has had to adjust his parenting style slightly. His approach is somewhat sports-inspired, too!
"I call it like the A-Team," The Voice judge explained, "A-Team has to be fresh, functional, relaxed and happy to deal with the B-Team, which is your children.
"A-Team is your other person, this is my girl...we have to be ready for you. If we're not ready for you, the A-Team is not ready for the B-Team, we have problems, no one's going to have any fun."
And even if the A-Team is tired, you have to keep on keeping on!
Adam elaborated on how being a dad is a 24-hour job:
"As soon as I can be a parent at any time during the day I do it. And that's kind of like as a dad too, you gotta be there, that's a big thing, being around all the time."
We admire his parenting style! And we may have to try out that A-Team, B-Team approach - it sounds like a slam dunk.